The head of the Kerch administration, Sergei Borozdin, answered a question from journalists regarding the burial of the massacre at the local polytechnic college of Vladislav Roslyakov. Recall that, according to the investigation, Roslyakov carried out a remote undermining of an improvised explosive device, filled with striking elements, in the college canteen, and opened fire with a shotgun at teachers and peers. The tragedy in Kerch occurred on October 17. Killed 21 people. In this number, and Roslyakov himself, who committed suicide.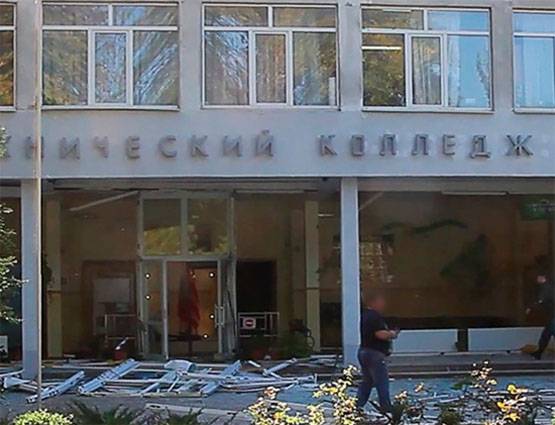 Sergei Borozdin said that the body of the Kerch killer has not yet been buried, as investigative actions continue. Reported by the information service
RIA News
.
At the same time, Borozdin could not answer the question of whether the relatives of Vladislav Roslyakov applied for the issue of the body. At the same time, the head of the local administration issued a refutation of statements that had appeared in the media earlier that the killer would be buried in a special sector of the local cemetery. According to the Kerch official, the decision on the burial site will be taken by the Roslyakov family.
It should be recalled that a student of the 4 course at the Kerch Polytechnic College was brought up by his mother, who worked at the oncologic dispensary. After divorcing his wife, his father was practically not engaged in raising a teenager. According to Roslyakov Sr., the mother of V. Roslyakov was a member of the Jehovah's Witnesses sect (banned in Russia).
Meanwhile, in Kerch, many are very skeptical about the very idea of ​​the burial of the murderer in the same cemetery with the victims of his monstrous crime.