Journalists literally threw questions at the leadership of Singapore's law enforcement agencies in connection with the methods of inspecting members of foreign delegations. Recall that on the air of the federal channels were shown footage of how representatives of the Singapore security services checked the presidential aide Yury Ushakov, carefully examining his jacket and trousers to find "dangerous items and substances." So did the other delegates.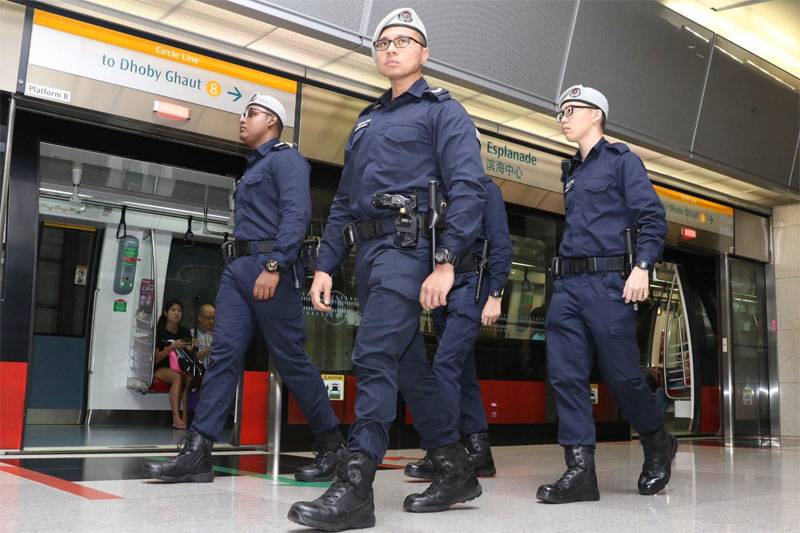 Then it was stated that President Vladimir Putin ("like everyone else") had to pass through the turnstile. In separate media, it was stated that he allegedly passed through the metal detector frame, which was finally denied by the press secretary of the head of state Dmitry Peskov.
For reference: Vladimir Putin makes a three-day visit to Singapore, where several summits take place at once, including the ASEAN summit.
Singapore law enforcement agencies with genuine bewilderment responded to questions about the verification. The answer is one: this is the law.
According to the laws of this country, from the point of view of security, there is absolutely no difference whether it is a question of an ordinary citizen or a representative of the authorities, including a foreign state. This is the norm, which, as they say, reinforced concrete entered into the practice of the work of law enforcement officers of Singapore.
In this regard, one can learn from Asian New York, as Singapore is often called. When everyone is really equal before the law: from a spreader of water to a president - it is worthy of respect.
Singapore laws are harsh, but it is thanks to them and the attitude to these laws of the population and the state, in a country that was a mosquito outback several decades ago, order was put in place: in the economy, in politics, and in society.
To understand - several Singaporean laws, or rather, prohibitive measures: threw garbage on the sidewalk - Singaporean 2000 fine (almost 100 thousand rubles!), Drunk driving - fine (for the first time) to Singapore's 5000 (245 thousand). rubles), feed wild birds - a Singaporean 500 fine, watering flowers with water remaining in a saucer or flower pot - a 500 SGD fine (otherwise mosquitoes will be divorced).
Tens of thousands of surveillance cameras are following. They are everywhere. At the same time, it does not occur to anyone in Singapore to declare it a violation of human rights or a violation of personal freedom.