Submarine crews of the North
fleet
, based in the Gulf (bay) of Western Persons, periodically encounter the problem of a shortage of tugboats, reports
Mil.Press FLOT
with reference to fleet sources.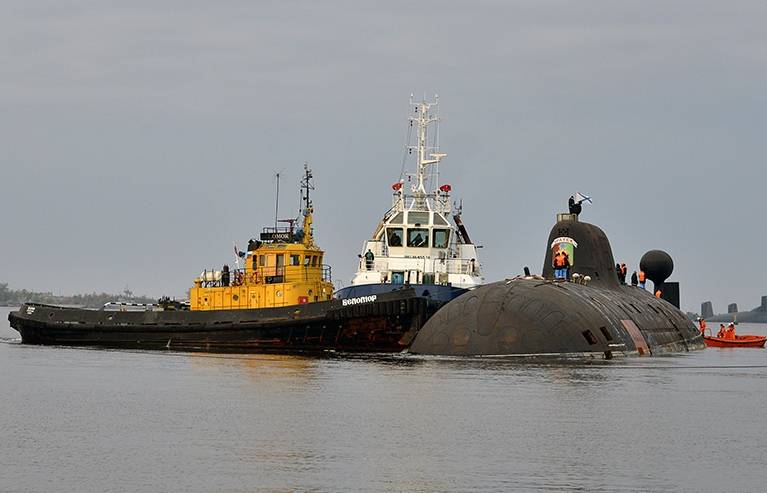 According to the interlocutor, in case of need emergency release of the submarine from the base, there is no certainty that the tug will be able to provide it in a timely manner, since the auxiliary vessels are constantly based in Polar and Murmansk.
According to him, tugboats are ordered in advance, but they need time to reach West Face. They cannot remain permanently in a narrow bay.
Another source, the former submarine commander, noted that the problem of a shortage of tugboats is not new. In his opinion, it is associated with shortcomings of weekly planning at the headquarters of the Federation Council: quite often exits are planned without taking into account the weather and the workload of auxiliary vessels. Because of this, they are periodically late.
But there is another reason - the turnover rate due to the low salaries of crew members and captains. So, according to the interlocutor, the skipper of the off-shore tug gets about 50 thousand rubles per month. This circumstance leads to a decrease in the professional level of captains, he added.
The publication specifies that the tugs of the Northern Fleet are serving in the 566 and 567 teams of support vessels. They are based respectively in Murmansk and Polar. The base Western Person placed combat units 11-th and 18-th divisions of submarines of the Northern Fleet.