Russian President Vladimir Putin, commenting on criticism from Western countries of past elections in the self-proclaimed republics of Donbass, said that before condemning the elections, it was necessary first of all to condemn the killings in these republics.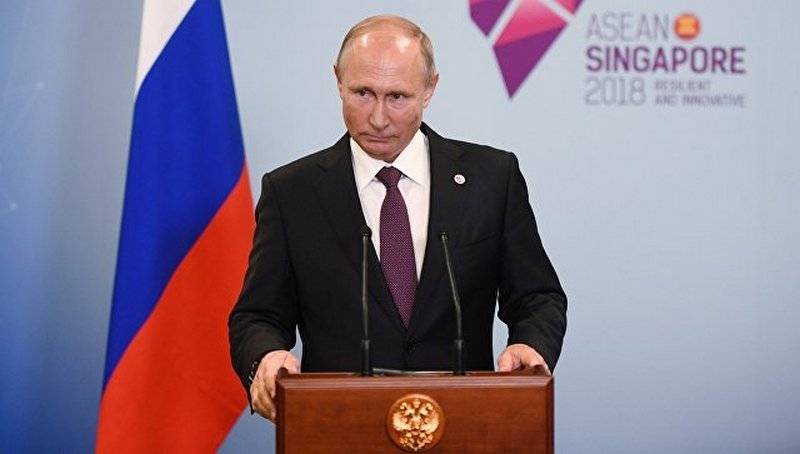 Speaking at a press conference following a visit to Singapore, Putin, in particular, said that lately Russia has often heard from Western countries condemnation of the elections held in Donbass, but has never heard from the same countries condemnation of the killings that occur in the unrecognized republics First, condemn the politically motivated killings in the Donbass, he added, then just condemn the election.
In addition, the Russian president stressed that the policy of the current Kiev authorities does not allow to count on a peaceful settlement of the conflict in the Donbass, since Ukraine still does not show a desire to fulfill the Minsk agreements.
Nothing happens. Everyone is waiting for some execution of the Minsk agreements from Russia, and the fact that the Kiev authorities are not doing anything, nobody prefers to notice
- Putin declared
Earlier, elections in the Donbass were condemned by German Chancellor Angela Merkel and French President Emmanuel Macron, did not recognize the elections and condemned them by the US State Department. Kiev announced in advance that it did not recognize the election results and convened an extraordinary meeting of the contact group on Donbass in connection with the "fake elections." In Moscow, they said that the elections held did not in any way violate the Minsk agreements.