The terrorist group of the IG (banned in Russia) was born as a result of the anti-people activities of the Syrian authorities, reports
TASS
Statement by US State Department Special Envoy for Syria James Jeffery.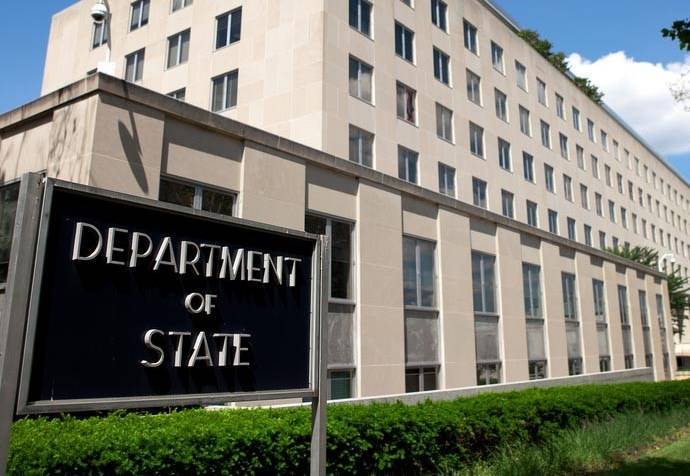 According to Jeffery, the number of militants, previously measured in the hundreds, grew to enormous proportions after they saw an opportunity - the complete collapse of civil society and the "widespread violence" of the authorities against their people.
No matter how paradoxical it may sound, the igilovtsy, to some extent, defended the disadvantaged people, began to recruit supporters from them, and eventually created the 35-thousandth army, the diplomat said.
He also noted that Washington is not trying to block the process of returning refugees to the UAR, but will resolutely oppose their forcible relocation to their homeland.
In total, according to Jeffery, about 6 million people left Syria, and only about 55 thousand returned this year. Who bothers them? And the Syrian regime itself is hindering them and its "terrifying attitude towards its own citizens," he added.
And all the efforts of the Russian envoys, traveling around the world and calling on the country's leadership to push refugees to return, as well as their calls to open a flow of aid to the Syrian regime, say the following: Moscow understands well that Damascus needs strong support. But the international community has yet to see whether Russia can convince the regime to take an active part in the political settlement process, the State Department spokesman said.
As for Damascus itself, it has not yet shown that it has changed its approach to the country's population, the American diplomat noted.
He also said that Washington is trying to convince Moscow of the need for the withdrawal of Iranian troops from Syria.
According to him, the presence of Iranian forces in the SAR is in no one's interests. Moreover, the Iranians have medium-range missiles with which they can threaten other countries. Therefore, their withdrawal from Syria is the best way to ensure peace and stability in the Middle East, Jeffery concluded.