The network is actively discussing the publication of deputy Alexander Khinshtein, related to the menu in the dining room of the State Duma of the Russian Federation. Khinshtein in his microblog on Twitter posted a snapshot of the menu with prices for various kinds of dishes, and also said that a lunch with two dishes and compote cost him 253 rubles - a bean snack, chicken with cabbage and cucumbers, plus a rosehip compote. All meals in the "Duma" dining room offers Federal State Budgetary Institution "Combine nutrition" Kremlin ".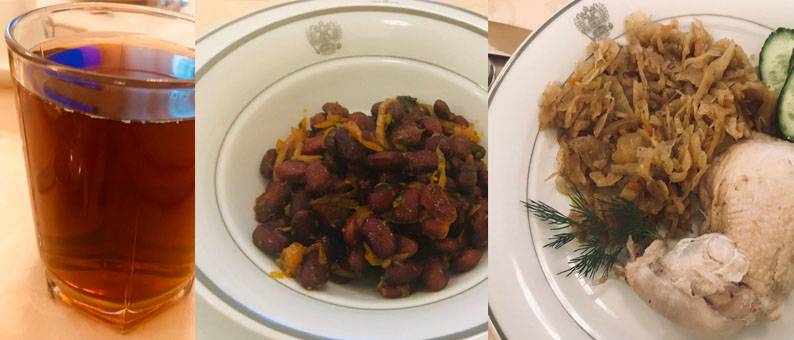 After this publication, the readers of Alexander Khinshtein's microblog divided into two "camps". Some were indignant at low prices, according to Moscow standards, saying that it is impossible to order borsch with beef for 88 rubles and pike perch fillets for 211 in any of the majority of public catering facilities in the capital today. Others noted that there is nothing "stunning" in the menu offered to the deputies of the State Duma, and one should pay attention not only to the prices indicated, but also to the weight of the portion.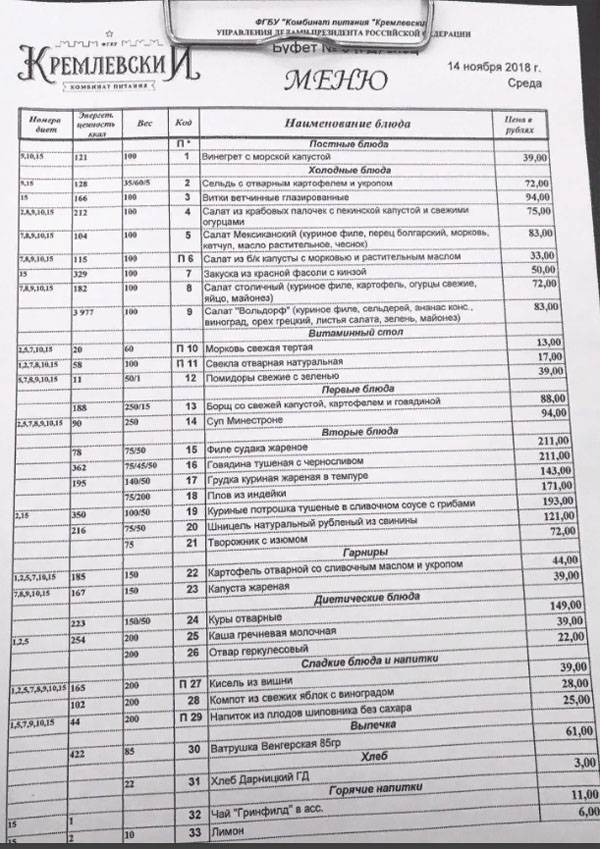 At the same time, almost everyone agreed that, to put it mildly, these prices seem to be more acceptable to the salaries of Russian parliamentarians than prices in ordinary Moscow catering places for ordinary citizens.
Particularly attentive readers in studying the pictures taken by Hinstein, even the feathers remaining on the chicken leg were considered, noting that "even a mess in the Duma's canteen".
In general, the personal life of the deputies, including the gastronomic one, aroused keen interest among the public. Although, in fact, much more important is the legislative process, which is carried out by elected representatives of the people. There are much more pressing issues that are really worth discussing.