In Russia, once again decided to raise the issue of the burial of the body of Vladimir Lenin. The deputy of the Legislative Assembly of the Leningrad Region, Vladimir Petrov, who proposed to create a special commission to resolve this issue, attended the issue, RT informs with reference to the deputy's request to the Cabinet of Ministers.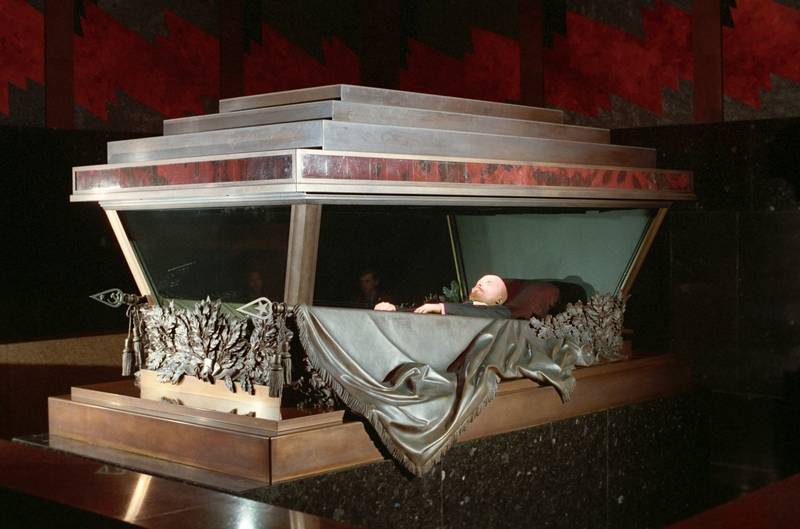 As Vladimir Petrov suggests, in the matter of the reburial of Vladimir Lenin's body, it is necessary to proceed in accordance with the will and arrange a farewell funeral procession for the 100 anniversary of his death in the 2024 year. At the same time, Petrov admits the possibility of preserving tradition and suggests replacing the body of the leader of the proletariat with an exact wax or rubber-polymer copy to preserve it. The deputy calls the positive consequences of the burial of Lenin "significant savings of budget funds" currently allocated to "costly procedures for maintaining the leader of the revolution in its current state."
It should be noted that the question of the burial of the body of Vladimir Lenin was raised more than once, especially a lot of controversy arose last year in the year of the 100 anniversary of the October Revolution. In the spring of this year, representatives of the Liberal Democratic Party and United Russia submitted a draft to Leningrad in the State Duma about the burial of Lenin, but later the United Russia party recalled their signatures.
The VTsIOM polls showed that more than 60% of Russian citizens support the burial of Lenin's body, while half of them believe that this should be done immediately, the other half suggest to wait a bit.