The Russian military department approved the tactical and technical requirements (TTZ) for the promising military transport IL-276, leads
RIA News
message from the press service of the Ilyushin company (part of the transport division
aviation
UAC).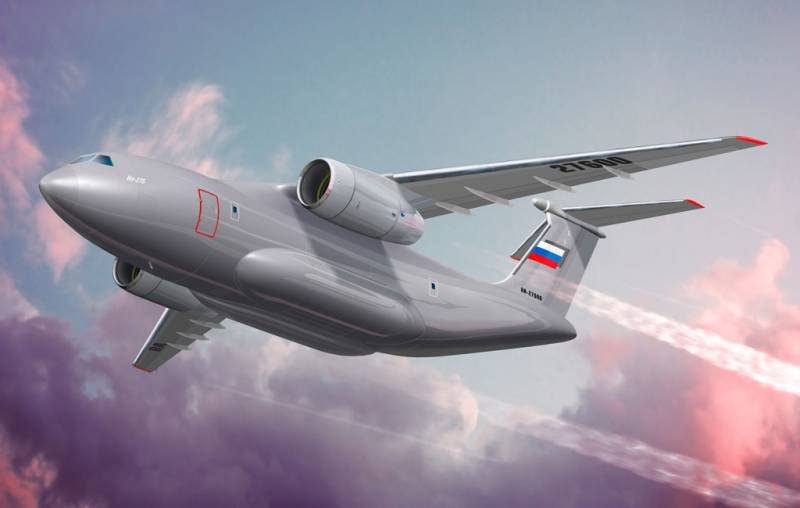 The technical assignment for an average transport aircraft was approved by the Minister of Defense, a company spokesman said.
According to him, the Il-276 will meet the highest requirements and will be one of the main assets of the Military Transport Aviation for several decades.
At the end of March, the press service of "Ilyushin" reported that the TTZ for a new transport worker was approved by the aircraft manufacturing corporation (UAC) and the Ministry of Industry and Trade. As for the approval of the task by the Ministry of Defense, it is expected no later than the second quarter of 2018.
Twin-engine medium military transport aircraft IL-276, formerly known as the Russian-Indian project MTA, created to replace the frontline An-12. He must ensure the transportation of cargo weighing up to 20 tons at a speed of 800 km / h. Positioned between the light transporter IL-112 and heavy IL-76.
It is assumed that the first flight of the IL-276 will make in the 2023 year, and its serial deliveries to the troops will begin in the 2026 year. Currently, a draft design of a promising aircraft.
Read more about the project.
in the material of Military Review
.