More than 60 civilians of the settlement of Shaaf in the province of Deir ez-Zor were killed or injured as a result of a series of air strikes of the Western coalition led by the United States, reports the Syrian agency
SANA
.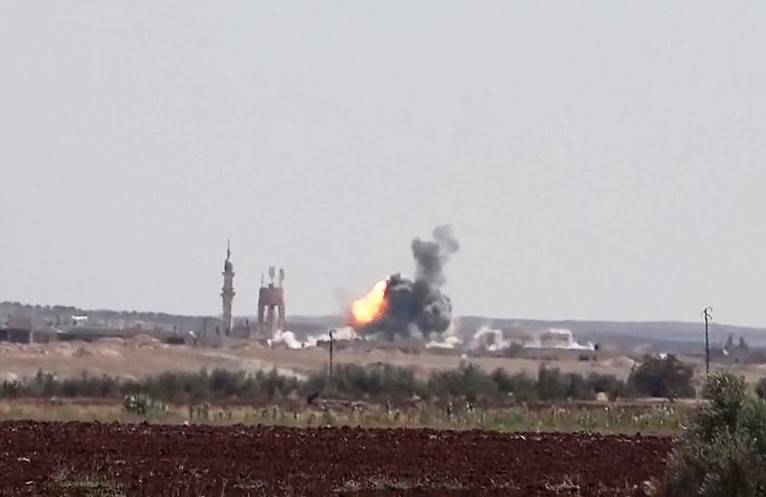 According to the agency, air strikes on the pretext of combating terrorism were inflicted on residential areas. Among the dead and wounded a large number of women and children. The aggression of the "international coalition" against the Syrian people continues, states the publication.
A week earlier, the coalition used in the province munitions with white phosphorus, prohibited by international conventions. 13 and 29 of October were also struck at Deir-ez-Zor.
The Syrian government has repeatedly called on the UN to take measures to stop the barbaric bombing, but there have been no changes in the coalition's actions. In October, a Pentagon spokesman said he would not talk about ammunition used in Syria. At the same time, he assured journalists that they all "comply with international standards."
The agency also notes that the strikes of the western coalition on Deir ez-Zor resulted in hundreds of refugees, most of whom became homeless as a result of the destruction of their homes.
Recall the United States and its allies conduct operations in Syria with 2014 year. Moreover, they act in a sovereign state illegally, without the permission of the Syrian authorities.
White phosphorus-loaded ammunition is considered
weapons
mass destruction and banned protocol to the Geneva Convention 1949 year.