Disturbing
news
they continue to come from the Middle East, where the Palestinian-Israeli conflict flares up with new force. It became known that the Israeli military command ordered the transfer of additional armored vehicles to the borders of the Gaza Strip.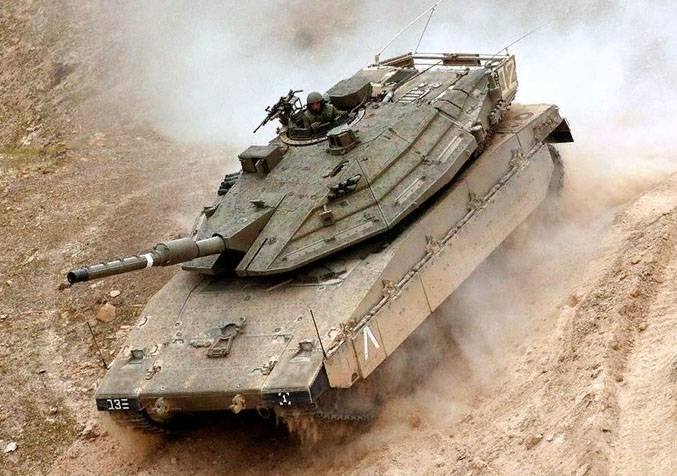 Recall that on the eve of the Israeli special forces, being on the territory of Gaza, entered into a firefight with the military wing of Hamas. Eight people were killed on the Palestinian side, one was killed by Israel (a lieutenant colonel, a group commander), another was wounded.
At the border of the sector are several dozen
tanks
Merkava. The fact that they participate in shelling of Palestinian territories is not reported. In Gaza, they said that IDF armored vehicles were built around the perimeter of the border with Israel. At the same time, the Palestinian authorities do not exclude the possibility that Israel could begin a full-scale ground operation in the sector.
Against this background, in Israel itself, some experts are very skeptical about the idea of ​​the head of the Ministry of Defense of the country, Avigdor Lieberman, about the start of the military operation "on the ground." The following argument is cited as the main argument: recently, the main military department has allowed itself quite a few militant attacks on neighboring countries, including Lebanon. So, it was stated that in this country Hezbollah is growing stronger, threatening Israel. Experts say that if Israel gets bogged down in Gaza, and this is possible, then Iran can take advantage of the situation to "set fire to the borders of Israel" by the same Lebanon.
However, the Israeli Ministry of Defense, the head of which held a series of meetings with representatives of other security forces and heads of intelligence unions on the eve, is not yet ready to take at least some step towards de-escalation.
In the meantime, the IDF press service confirmed the fact that the Israeli
aviation
hit the Al-Amal Hotel in Gaza. It is stated that it was in this hotel that the Hamas military intelligence headquarters was located. Israel claims that the interior of Al-Amal was allegedly deliberately "disguised as hotel rooms." There are no data on the number of casualties as a result of an IDF strike against a hotel in the Rimal district in the West of Gaza. Beat Video: