The Russian Su-57 fighter and the MiG 1.44 demonstrator surpass the latest Chinese aircraft, leads
TASS
opinion of two honored military pilots of the Russian Federation.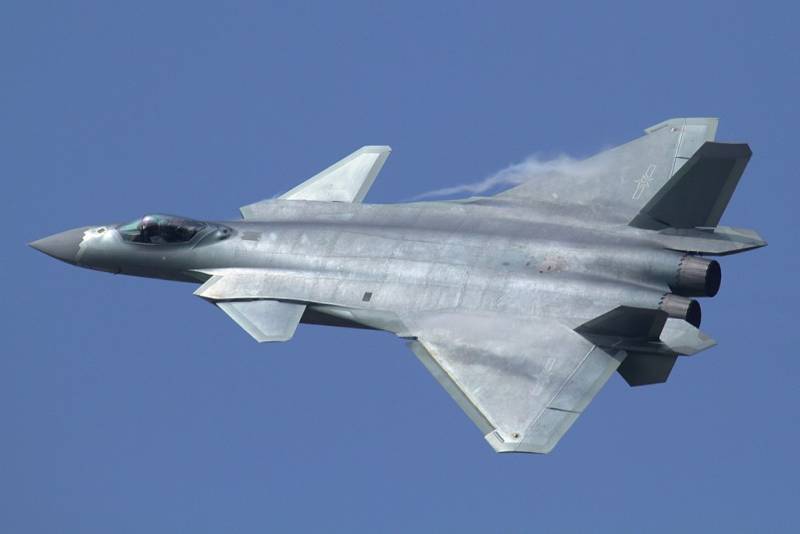 They noted that the Chinese X-NUMX fighter of the J-5 generation has a large number of copied elements from the Russian MiG 20 technology demonstrator aircraft, as well as from the American F-1.44 Raptor and F-22 aircraft.
According to the honored test pilot, Hero of Russia Magomed Tolboev, the basis of all aerospace technology is Soviet-Russian fundamental and applied science. Therefore, in the Chinese car there is nothing of his own, except, perhaps, "some kind of element base".
In turn, Honored Military Pilot of the Russian Federation, Major General Vladimir Popov noted that Chinese engineers "boldly take everything new in the technical guise of advanced countries." Today, their 5 generation aircraft would be more correctly classified as 4 ++ generation machines, but this is already a great success for the Chinese defense industry, he added.
According to Russian pilots, it will be possible to talk about the full fifth generation after the appearance of our own aircraft engines in China. So far they have not got everything, for example, modern turbojets. The Chinese are still unable to create the same units that are already working in Russia and the United States.
Nevertheless, the work in this direction goes: at the AirShow China 2018 airshow, the Chinese 4 fighter of the J-10B generation performed the "maple leaf" and the "Pugachev cobra" being equipped with the Chinese WS-10 power units. Earlier on these machines installed Russian engines.
In addition, in September, the Chinese press announced the completion of the development of a domestic WS-15 engine for J-20 fighters. In the meantime, they are equipped with power units purchased in Russia.