NATO Secretary General Jens Stoltenberg discussed with the Russian leader Vladimir Putin accusations against Russia in violation of the INF Treaty, reports
TASS
with reference to the Alliance representative Oan Lungescu.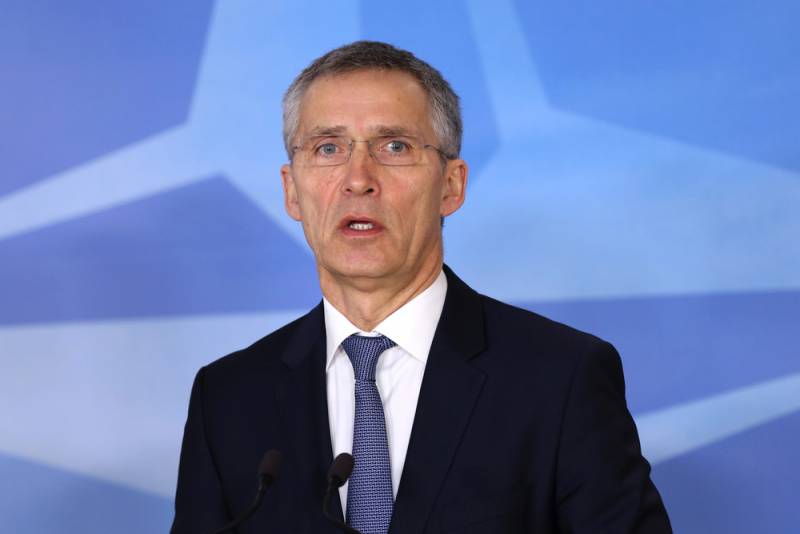 It is noted that Stoltenberg himself raised this topic in Paris, where he and Putin took part in celebrations marking the 100 anniversary of the end of the First World War.
According to Lunescu, in a conversation with the Russian president, the NATO secretary general "raised the issue of the INF Treaty and the importance of ensuring full compliance with this treaty."
Later, Putin, answering journalists' questions, recalled that the Americans want to withdraw from the Treaty on the Elimination of Intermediate-Range and Shorter-Range Missiles, but in Moscow they are ready for dialogue.
He noted that this is not Russia withdrawing from the treaty, but the United States. However, both Washington and Moscow are determined to resume the dialogue. At the same time, it is more important to conduct a dialogue not at the highest level, but at the level of experts, Putin added, expressing hope for the restoration of a full-scale negotiation process.
DRSM entered into force in June 1988 of the year. In recent years, the United States has repeatedly accused Russia of violating the provisions of the document. Moscow disagrees with these allegations and makes counterclaims.
In October, Donald Trump announced that the United States is quitting the INF mode, as Russia, according to the president, does not want to comply with it. China and Germany criticized Trump's statement. But Britain and NATO supported him, placing the responsibility for the decision of the American president on Moscow.