Israel decided to conduct a land operation in the Gaza Strip. Recall that the idea of ​​the need for an operation was promoted by the Israeli Defense Minister Avigdor Lieberman. According to him, this is necessary in order to stop the "Hamas aggression." The cabinet was skeptical about the initiative of Lieberman, and as a result, a "compromise" decision was made: to conduct the operation with limited forces of the Israeli special forces.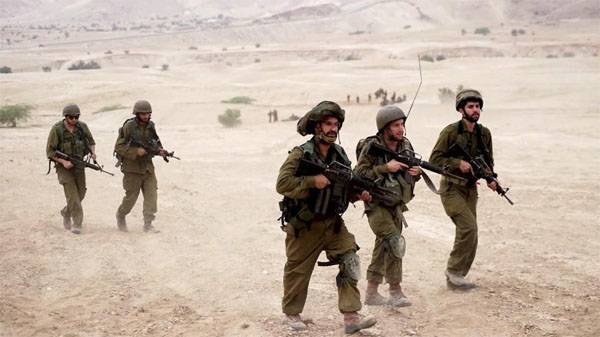 During the military operation, according to the press service of the IDF, a shootout ensued, during which seven representatives of the military wing of Hamas were killed. There were no casualties on the Israeli side. An Israeli army special forces unit officer was killed, another soldier was injured.
The Israeli press reports that among those killed by Hamas are Nir Barak, who was the commander of the battalion of the military wing of Hamas. Another killed representative of the movement was a member of the Gaza National Resistance Committee.
The press service of the IDF notes that the name of the dead soldier will be named later. His family and friends to the present moment are notified.
Earlier in the media appeared materials that one Israeli commando was captured. The press service of the Israeli Defense Ministry called these statements rumors.
In addition to the ground operation, the Israeli Air Force operation was conducted. In the Gaza Strip, at least 40 objects were attacked.
It is noted that the hostilities began after the meeting, which was held by Avigdor Lieberman, the Chief of General Staff Gadi Ayzenkot and the head of Shabak (security service) Nadav Argaman. The decision was made after another rocket attack on Israeli territory.
Safety instructions are distributed to residents of Israeli border areas. These instructions will be valid at least until Monday evening. Among the emergency measures - the suspension of the rail link between Beersheba and Ashkelon. Shderot, Netivot and Ofakim stations are closed.
In the Gaza Strip, meanwhile, they said that Israel is hiding its real losses as a result of a military adventure.
In connection with the unfolding events in the region, Israeli Prime Minister Benjamin Netanyahu interrupted his visit to Paris.