Russian leader Vladimir Putin and US President Donald Trump shook hands at the Arc de Triomphe in Paris, where a ceremony was held to mark the centenary of the end of the First World War, reports
RIA News
.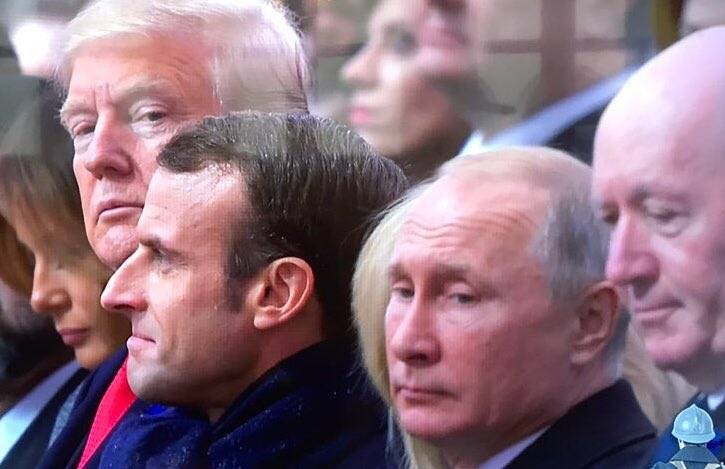 It is noted that Vladimir Putin arrived at the arch directly from the airport, while about 70 heads of state came to the monument from the Elysee Palace - the residence of Emmanuel Macron.
Putin proceeded to the allotted place in the first row at the foot of the arch. To his right was the wife of French President Brigitte Macron.
On the way to his place, the Russian leader shook hands with Macron, German Chancellor Angela Merkel, US President Donald Trump and his wife Melania.
Greeting, Putin showed Trump his thumb, patted him on the shoulder and took his place.
We are waiting for exciting analytics from American colleagues, the Kremlin's RIA pool report said on Twitter.
The publication clarified that Trump, like Putin did not enter the Elysee Palace, but immediately arrived at the Arc de Triomphe. And on the way, his motorcade was "attacked" by a bare-breasted feminist. The girl broke through the cordon of gendarmerie and ran to the car of the American president, shouting along the road: "Unreliable peacemakers". She failed to reach Trump's car - the police immediately detained the activist.