On the final day of the international air show in Zhuhai, the spectators saw for the first time the flight of four Chinese J-20 fighters at the same time. Recall that according to the Chinese classification they belong to the fourth, to the western - to the fifth generation of fighters.

Four of the newest PLA Air Force fighters flew over the main site of the Zhuhai Aviation Forum at an altitude of about 50 meters.
After that, the performance of an aerobatic performance began, including the Nesterov loop, the fixed barrel, and others. The planes, divided into two pairs, demonstrated elements of air combat with a combat reversal of fighters. The pair pilotage took place at a distance of 10-20 m from each other.
Fighters J-20 made a few laps over the viewing platform. At one of the circles, the pilots demonstrated the internal compartments of the aircraft for air-to-air missiles of various types.
Chinese media in enthusiastic tones speak of the demonstration flight of 4-x PLA Air Force fighters.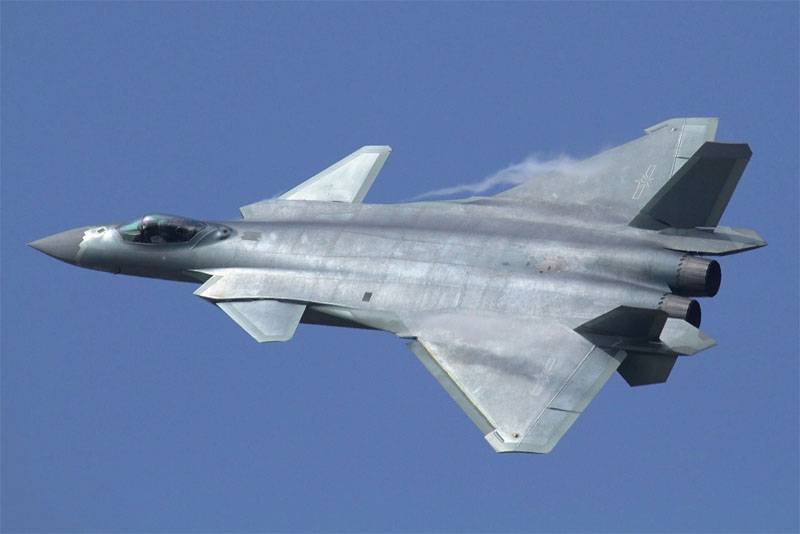 The airshow with the J-20 maneuverability capabilities was timed to coincide with the 69 anniversary of the formation of the Chinese air force.
Recall that Chengdu J-20 is a multi-purpose Chinese fighter with stealth characteristics. The practical ceiling is 20 km, the range is 2 thousand km. Maximum take-off weight - 36 tons. The maximum thrust of engines at the afterburner is about 14,2 tons. According to the latest data, there are six such combat vehicles in the Chinese Air Force.