Materials appeared in the German press about the uncovered conspiracy among military personnel. Edition
Focus
with reference to the materials of the case, he writes that the soldiers of the German special forces and the elite formation of Uniter allegedly hatched plans to commit the murders of political figures.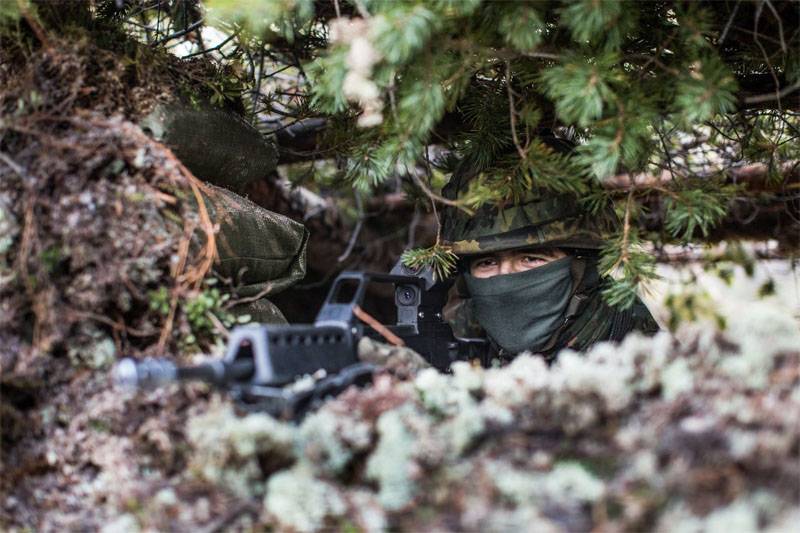 From the material:
The conspirators expressed conviction in the imminent collapse of Germany and prepared for the murder of unwanted politicians. They planned to collect them in one place for the purpose of subsequent physical elimination.
It is stated that there is no complete list of "possible victims" at the disposal of the editorial board, but at least one name is known. This is the chairman of the Left faction in the Bundestag, Dietmar Bartch.
Now the investigation is investigating whether the conspirators had planned their own coming to power after the murders of politicians.
All of their actions, according to Focus, the servicemen who participated in the conspiracy were discussed in the format of "secret meetings." It is added that the representative of counterintelligence agencies of Germany (42-year-old lieutenant colonel), who allegedly shared with the "conspirators" information about when those searches are planned, almost disrupted the incriminating operation. Apparently, he was so badly divided that even after these "notifications", the Bundeswehr officers did not take care of the conspiracy. The searches took place, and the security forces discovered "secret caches"
weapons
and fuels and lubricants.
Now, as the newspaper writes, a counterintelligence representative is awaiting trial.
It all began with the identification of preparations for the terrorist attacks against the German authorities by the soldier Franco A. He, being a citizen of the Federal Republic of Germany, sent to the migration service information that he was a refugee from Syria. According to the investigators, it took the soldier to shift the blame for the attacks on the migrants.
The question of "exposing" the plot, the authors of the script for which named several officers and even sergeants of the German army, is proposed to be considered in the Bundestag in the near future.
In this material, the "Focus" surprises only one thing: how did it happen that so far the word "Russia" has not flashed into reality ... After all, it was customary to associate any negative events in the West exclusively with our country.