The first span from the side of Kerch was connected to the railway arch of the Crimean Bridge, according to the official page of the Crimean Bridge on Twitter.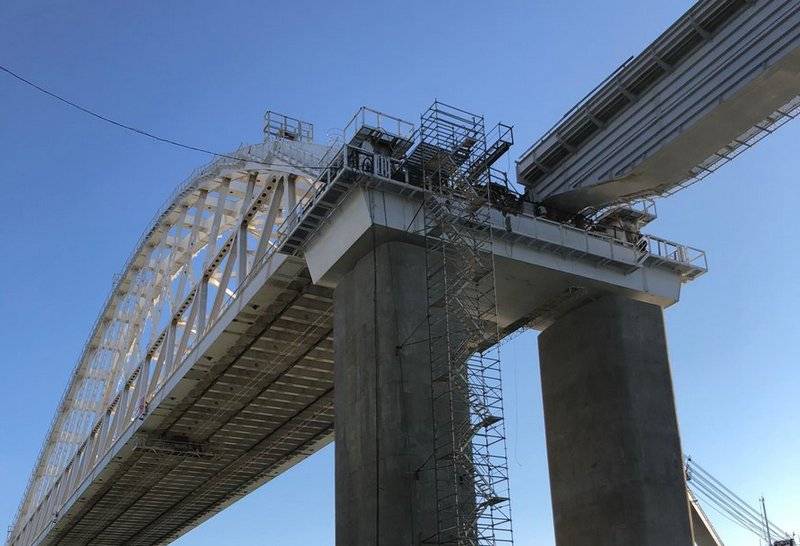 As reported on the page of the Crimean bridge, the builders pulled the bridge structure weighing 580 tons onto the 253 th support. The height of the block assembled from the factory segments is more than five meters, the width is more than 15 meters, taking into account service passes. The second branch of the spans is from the direction of Taman, there are several spans left before the arch. The arch of the bridge across the Kerch Strait itself weighs more than 6 thousand tons and is installed on supports at an altitude of 35 meters in late August last year.
Recall that the final assembly of the railway part of the bridge will be completed before the end of spring 2019, and the installation of the tracks by the end of summer. The movement of trains on the bridge according to plans should begin in December 2019.
The length of the Crimean bridge is 19 kilometers, it is the longest in Russia. Road traffic on the bridge started in May of this year.