The American press published an article by Colonel Wesley Hollman, Vice-President of the National Defense Industry Association of the United States, who reflects on the military power of China that has grown many times in recent years. Colonel Hallman, who served in the American army 27 for years, believes that the Chinese owe their present power ... to the United States of America.
The argument of Hallman in this case is as follows.
US 11 September 2001, underwent a terrorist attack. After that, the American military budget was drafted in such a way that a substantial part of it was directed to the implementation of antiterrorist operations in Afghanistan. Then the United States began to "look for chemical weapon"In Iraq, bringing their troops there and bogged down in the war. The United States continued to confront international terrorism, infusing more and more new funds. At the same time, the national debt continued to grow and today it is already striving for 22 trillion dollars.
Based on this, Hallman concludes: China simply took advantage of the fact that no one has been holding it back all these years. He increased his military component, updated the technical fleet of the army, acquiring new weapons.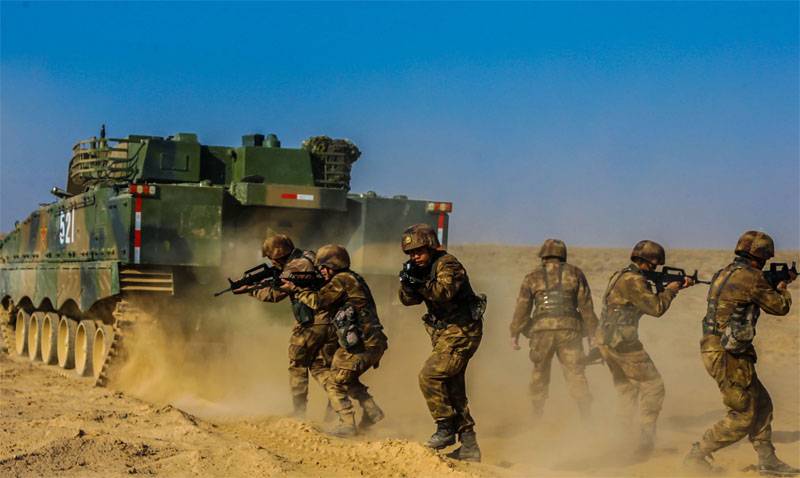 Colonel Hallman:
We can say that Japan won the First World War, because it used the diversion of European forces to expand its influence in the Asia-Pacific region. So it is now. China took advantage of the situation and expanded its sphere of influence. He captured the islands to create military outposts on them.
Today, as Hallman notes, China's economy is already second, but it is striving to become the first in the world.
According to the vice president of the National Defense Industry Association of the United States, while America was burning up resources, fighting international terrorism, China achieved 600% growth in military spending and is seeking dominance.