The American press is actively discussing Russia's foreign policy, which is connected with attempts to resolve the political crisis in Afghanistan. At this point in this country, the central government controls far from the entire territory. A significant part of Afghanistan is controlled by representatives of the Taliban movement *, and in the north of the country, the influence of the ISIL terrorist group * banned in Russia is growing.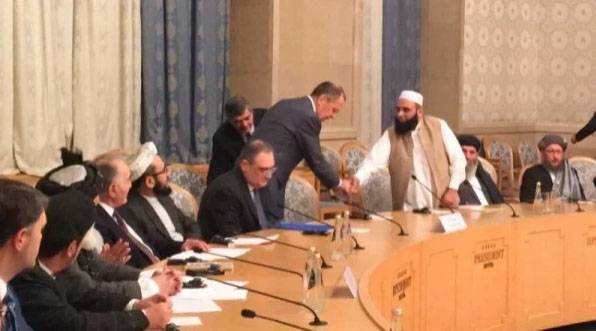 In the newspaper
The Washington Post
There was a material in which it says that Russia has finally returned to global politics. The fact cites the meeting of Sergey Lavrov with representatives of Afghan officials and members of the top Taliban movement. The fact that the two, actually hostile, parties managed to sit down at the negotiating table, some American media called the "phenomenal success" of Russia.
From the material:
Russia held an unprecedented conference on Afghanistan. This is against the background of the fact that coalitions led by the United States have failed to establish peace on Afghan soil and contribute to intra-Afghan reconciliation.
It was noted that Moscow had demonstrated readiness for dialogue in order to cut the Afghan knot, even with those persons who are members of an organization prohibited by the Supreme Court.
It should be noted that we are talking about the Moscow meeting of five Taliban and six members of the High Peace Council of Afghanistan, in contact with the government of the country. Afghan representatives after the completion of the negotiations stated that the Moscow format of consultations on the settlement of the Afghan conflict should be continued.
It is noteworthy that not only representatives of the Ministry of Foreign Affairs of the Russian Federation, but foreign ministries of such countries as Pakistan, China, India and Iran acted as mediators at the meeting in Moscow.
The official meeting of the United States Moscow meeting caused a painful reaction. So, we should expect new provocations. Will they announce the discovery of a "Russian spy" in New Delhi or Islamabad, by analogy with the situation in Austria?