RIA Information Service
News
publishes material with reference to the representative of the "Post of Russia" about the situation with the interception of a dangerous package. The submission claims that FSUE employees intercepted a consignment in which there was a component of high toxicity rocket fuel.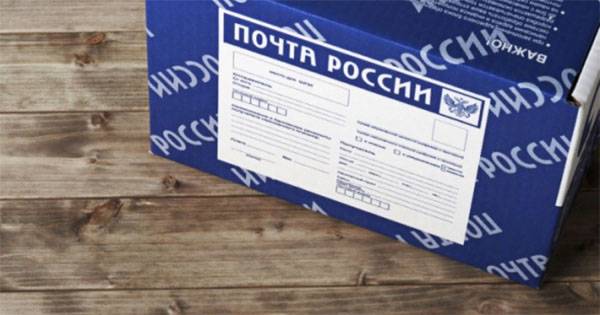 According to some reports, we are talking about such a substance as borohydride. However, there is no data on the mass of dangerous goods. In connection with the detection of the presence of a hazardous substance in the parcel, the postal item was delayed until the circumstances as to who sent such a non-standard "cargo" to whom were identified.
Interlocutor
RIA News
reports that the parcel with the contents has already been transferred to the employees of the competent authorities, and they began an investigation.
The article refers to the refusal of the customs clearance of the shipped "goods", which indicates a cross-border shipment, which the sender tried to carry out. Who is this person - the information specified by law enforcement officers.
Previously, employees of the Post of Russia stopped the transfer of a Kalashnikov assault rifle, grenade dummies and certain elements of small
weapons
.