Turkey begins mass production of domestic
tanks
Altay The corresponding contract for the production of the first 250 Turkish tanks was signed by representatives of the secretariat of the defense industry, the Turkish Armed Forces General Staff and BMC, Anadolu reports.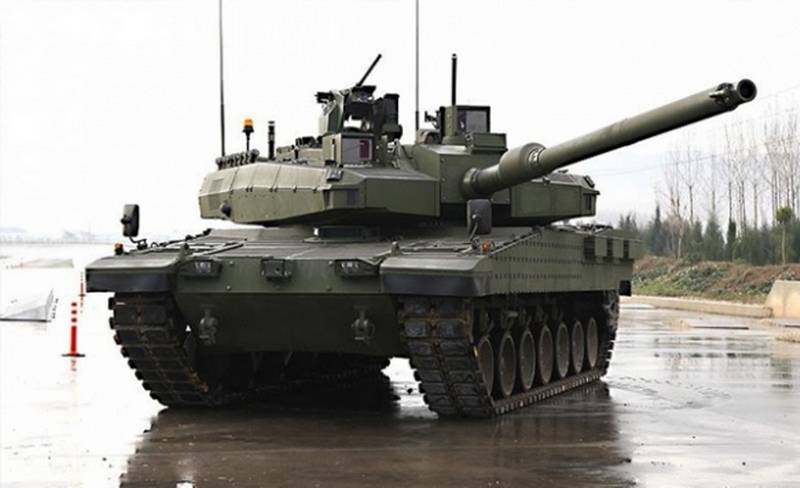 Present at the signing ceremony, the head of the secretariat of the defense industry of Turkey, Ismail Demir, said that the manufacture of our own tanks would allow Turkey to significantly reduce its dependence on the supply of equipment from abroad. In the armed forces, the Altay tank should eventually replace outdated and foreign equipment, thus becoming the main combat unit of the Turkish army. It is planned that in the course of 20 years, the defense industry of Turkey will supply the 1000 MBT of Altay in the sun, which will significantly modernize tank units. The project is estimated at 25-30 billion.
Recall that the first sample of the Altay tank was presented in May 2011 at the IDEF-2011 arms exhibition in Istanbul, and in the spring of this year the development and testing of the tank was completed and the winner of the tender for its serial production was selected. They became the Turkish-Qatari company BMC, previously won the contract to develop the engine for the tank Altay.
The tank's mass is 60 t, while it can reach speeds of up to 70 km / h. The car has a reservation system from Roketsan, as well as active fire protection and control systems developed by Aselsan. In addition, Altay tanks will be equipped with radiation and chemical threat detection systems.