The last head of the USSR declared that he would make every effort to stop the new Cold War that had begun. Such a statement was made by the ex-president of the USSR for Western documentary filmmakers who decided to make a film about Mikhail Gorbachev. Reportedly, the documentary was filmed by director Werner Herzog (Germany) and documentary filmmaker Andre Singer (United Kingdom).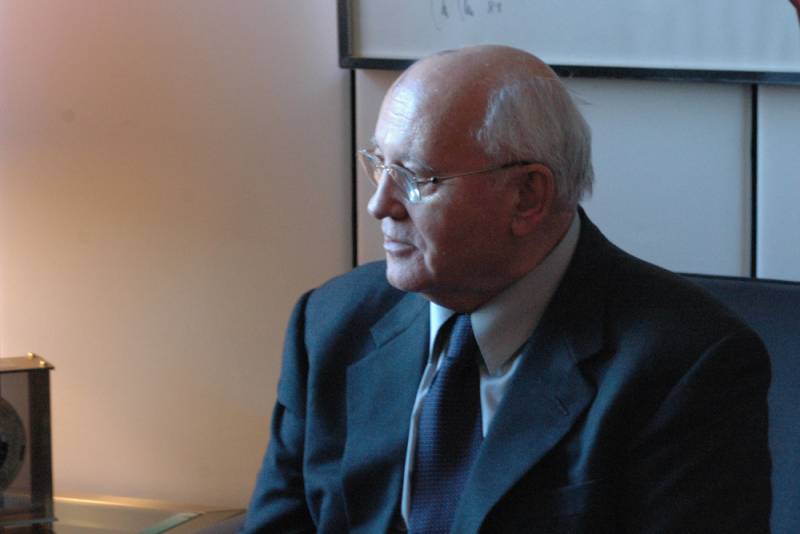 RIA News
publishes a statement by Mikhail Gorbachev, who said that now everyone is witnessing attempts to throw the world into the past.
Gorbachev:
The biggest danger is a return to confrontation, the beginning of a new arms race. They are already talking about a nuclear war as if it is something quite permissible, they are getting ready for it, discussing scenarios.
According to the ex-president of the USSR, he believes that the cold war can be stopped, and he personally is ready for this to make every effort.
But if you follow
historical
In practice, the Cold War together with the arms race in the world ends only when one of the countries participating in these processes ceases to exist as a whole. And Mikhail Sergeyevich himself knows this, perhaps better than anyone else.
The other day in the Hong Kong press came out material in which the author compared Donald Trump with Gorbachev, saying that the current owner of the White House is doing everything so that the American superpower ceases to exist just as the Soviet Union collapsed. With this, the author of the article adds that after that the whole world will say to Trump: thank you.