Relocation of the submarine of project 877 "Alrosa" from the Black Sea
fleet
in the Baltic all the same take place. It is reported by Interfax, citing a source familiar with the situation.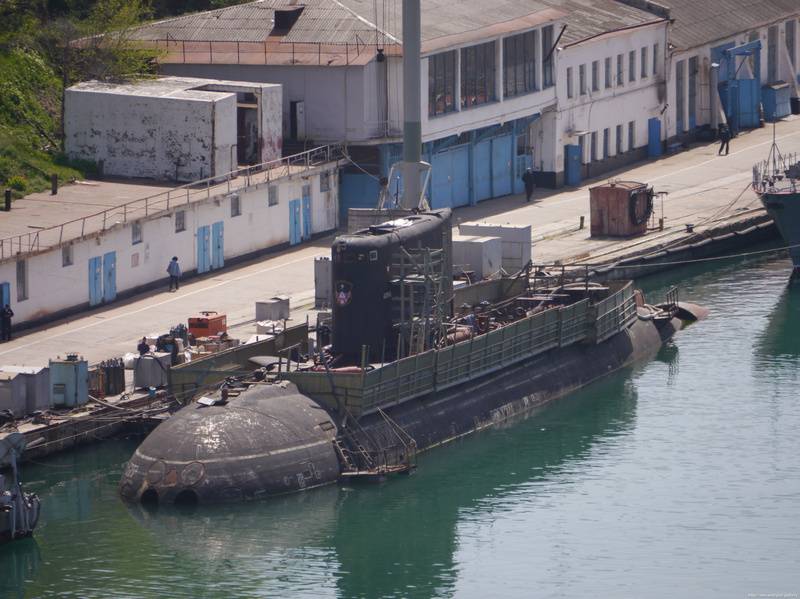 According to the source of the publication, the submarine of the 877 "Alrosa" project is currently located at the 13 shipyard, where it is being renovated and modernized. According to the plans of the Ministry of Defense, the repair of the submarine should be completed in 2019 year, after which it will make the transition to the Baltic Fleet, which will continue to serve as part of it.
Earlier it was reported about the possible redeployment of "Alrosa" from the Black Sea Fleet to the Baltic Sea, but there was no known date for the completion of the repair of the submarine.
It should be noted that the Baltic Fleet actually remained one submarine of the 877 project still of Soviet construction - the Dmitrov, which was repaired in Kronstadt during the 2014 - 2018 period. Multi-purpose diesel submarine "Alrosa" is also not new. It was laid at the Krasnoye Sormovo plant in Nizhny Novgorod in May, 1988, and was built according to the 877В project "Halibut" with one constructive change — instead of a propeller, a water jet was installed on the boat. Until 2013, Alrosa was the only combat-capable submarine in the Russian Black Sea Fleet.