The Ministry of National Defense of Canada has released a release that speaks of a series of technical incidents that occurred on the warships of the naval forces of this country. So, on October 26 a fire broke out in the engine room of the frigate Halifax (HMCS Halifax). At the time of the incident, the Canadian warship took part in NATO's largest since 1991, maneuvers off the coast of Norway (Trident Juncture 2018).
For several hours the ship was forced to suspend its participation in the exercises. As a result, the fire was localized and extinguished, after which (HMCS Halifax) was able to return to the tasks assigned to his team.
The Canadian Defense Ministry said that none of the "Halifax" sailors, fortunately, was hurt during the fire.
Three days later (October 29), another frigate of the Canadian Navy, the Toronto (HMCS Toronto), turned out to be without power supply. At this point, the ship was located near the coast of Britain. It turned out that the problem is in one of the electrical installations. Through the efforts of the team, the electricity supply to the frigate was restored.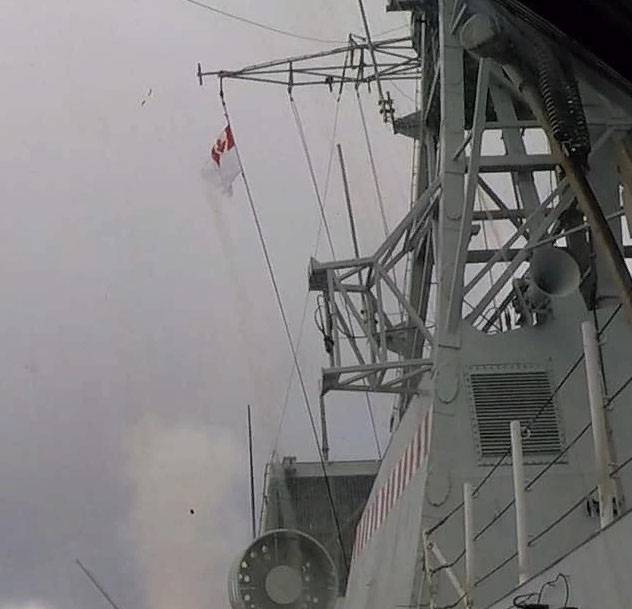 After the HMCS Toronto was taken to the port of Belfast (Northern Ireland), another incident occurred on its board. The same - emergency - power plant, where repairs were carried out, caught fire. This led to the shutdown of engine operation and smoke on the ship. It took several hours to put out the fire. 1 November, without departing far from the coast of Britain, he made several rocket launches.
And that is not all.
November 5 on the ship of the Canadian Navy "Edmonton" (HMCS Edmonton) there was a partial shutdown of power plants. The ship lost speed, being at this moment in the Pacific coast of Central America. There he, as stated, carried out a mission to prevent drug trafficking. The situation has been reduced to unscheduled repairs. At the moment, stated that the work of the engines restored, and soon "Edmonton" will return to the implementation of its "anti-drug" mission.
The Canadian Navy command said that all of these incidents are being checked. And in the media, maple leaf countries are already wondering what the real Canadian combat readiness is.
fleet
if his ships, even during exercises, can become easy prey for the manifestation of technical problems.