The Ukrainian military prosecutor's office considers the double-loading of the main version of the "Hammer" mortar gaps, reports
RIA News
message press office departments.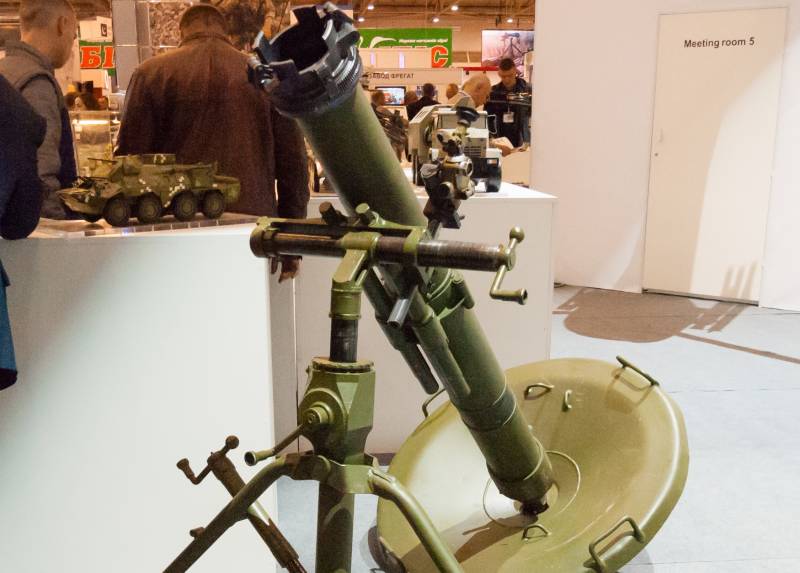 In July, the Ministry of Defense of Ukraine reported a mortar rupture during a shooting at a training ground in the Rivne region, as a result of which 3 soldiers were killed and 9 were injured. After the emergency, the use of the Molotov was suspended. Criminal proceedings were instituted under the article "Violation of the rules for the treatment of
weapons
».
In September, it became known about the mortar break in the Donbass. Then two servicemen suffered.
As part of the criminal case, investigators also work out a version of the inadequate quality of the products, in connection with which they continue to conduct a comprehensive examination, during which the technical condition of the mortars and their compliance with their performance characteristics are checked by the manufacturer.
In addition, the State Audit Office, at the request of the prosecutor's office, conducts an audit of how efficiently the budgetary funds of the Ministry of Defense are used. In turn, the investigation finds out if there were any abuses on the part of defense officials when concluding a contract with a mortar manufacturing plant.
However, to date, "objective data", indicating not inadequate quality of products, could not be obtained, according to the release of the military prosecutor's office.
The press service added that today one of the main versions of mortar gaps are "double loading facts" and "violations of the shooting procedure".
Investigation into the causes of incidents in criminal proceedings continues.