Russian designers continue to work on creating a promising long-range aviation complex
aviation
, transmits
RIA News
Post United Aircraft Corporation (UAC).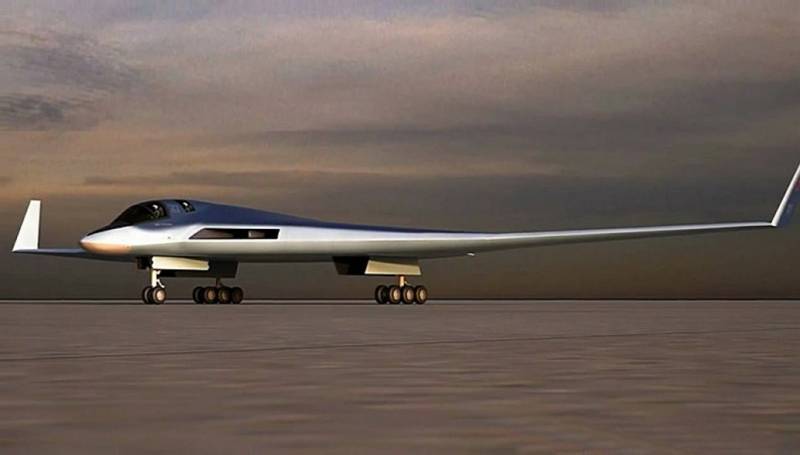 It is noted that work on the development of this project is under special control of the supreme commander and minister of defense.
In addition, much attention is paid to the modernization of the strategic missile-carriers Tu-160M and Tu-95MS, as well as the restoration of production of the Tu-160M. By updating these machines, the air component of Russia's strategic nuclear forces is significantly enhanced.
Earlier, Deputy Defense Minister Alexei Krivoruchko reported that the PAK DA will be built using stealth technology.
In October, a competition was announced for OCD on the engine of the airline. The tender documentation contains the customer's requirement that the main and duplicate electronic systems of the power plant must ensure the flight of a bomber of up to 30 hours.
Also, according to the requirements, the systems of hydromechanical regulation and fuel supply must operate at near-zero and negative overloads up to 2,7 g at ambient temperatures from -60 to + 50Сº. In this case, the service life of products must be 12 years with the possibility of its extension to 21 year.
In addition, the customer stressed that the engine must be resistant to the effects of the damaging factors of nuclear weapons.
At the beginning of 2018, Dmitry Rogozin, being in the position of deputy prime minister, expressed the hope that the tests of PAK DA will begin closer to the year of 2024. He also said that this year the Tupolev Design Bureau began the active design phase of the airline.