Several European countries responded to the call of the French President Macron to create a European coalition armed forces. Recall that November 6 Emmanuel Macron said that the European army will allow in terms of security to reduce dependence on the United States and will provide an opportunity to resist Russia and China.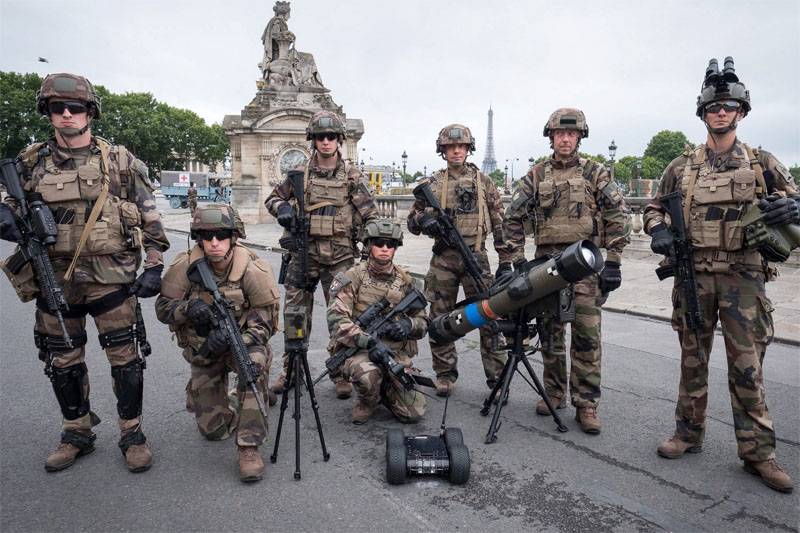 As a result, the 9 countries of the Old World joined the agreement on the creation of the EU coalition army. In addition to France itself, there are Belgium, the United Kingdom, Germany, Denmark, Spain, the Netherlands, Portugal and Estonia.
It is noted that a unified command is being formed that will assess the threats to European security and the selection of options for responding to crisis situations.
It should be recalled that the previously united European paramilitary forces had already been created. We are talking about the pan-European Border Service, whose main task today is "control over the flow of migrants." As a single EU border service cope with this task - a separate issue.
The contingent of the European army, according to the decision of the countries that have reached agreement on its creation, should periodically conduct joint exercises. It is noted that the European army will exist in parallel with the structures of NATO in Europe.
At the moment, the countries that criticized the idea of ​​Macron have also become apparent. For example, Poland stated that Europe can feel completely safe only in close cooperation with the United States. Earlier, Warsaw sent a request to Washington about the possibility of deploying a permanent American military base in the country. It should also be recalled that these days in the territory of Poland and the Baltic republics are held exercises called "Anaconda-2018".