Five new infantry fighting vehicles, the BMP-2M, will be supplied to the 201 of the Russian military base deployed in Tajikistan by the end of the year. This was reported in the press service of the Central Military District.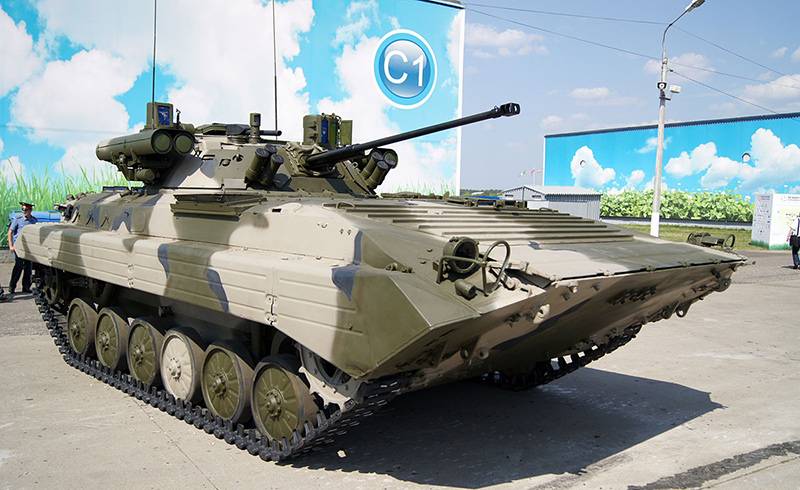 According to the military department, the new BMPs will go into service with the military base within the framework of the state defense order and will replace the outdated equipment standing on the arms. Crews for new combat vehicles have already been formed from contract servicemen who have undergone a special retraining program. On the territory of the military base, redevelopment was carried out, covered parking places were prepared for the incoming vehicles, which would facilitate their maintenance and operation.
The newest B2-K07, new radio station Р-2-168У-25 with a secret connection is installed on the BMP-2М. In service is the 30-mm automatic grenade launcher AG-17, the Kornet anti-tank missile system, the automatic 30-mm cannon with a twin PKT machine gun.
The 201-I military base deployed in Tajikistan is Russia's largest military facility outside of its borders. Located in two cities - Dushanbe and Bohtar. According to the agreement signed in October 2012, the connection will be in Tajikistan until 2042.