Anti-submarine aircraft Boeing P-8A Poseidon of the US Navy (Patrol Squadron VP-10 Red Lancers) on Tuesday conducted a reconnaissance flight in the area of ​​the Kerch Strait, reported the monitoring resource PlaneRadar in
Twitter
.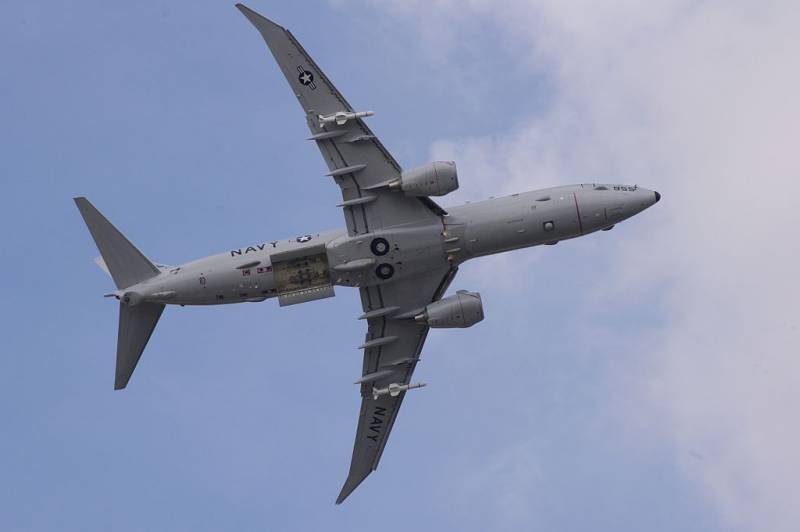 It is reported that the Boeing P-8A with the on-board number 168764 is part of the US Navy's 10 patrol squadron. The plane approached the coastline of the Crimean peninsula at a distance of 25-35 km.
According to the information, on the same day before the arrival of the Boeing, a reconnaissance in the region was conducted by a strategic RQ-4A Global Hawk UAV, the US Air Force, which is based on Sigonella air base, located in Italy. Performing the mission, the drone began by circling the contact line in the Donbass, then went into the airspace over the Black Sea.
Recently, the activity of US and NATO aircraft conducting reconnaissance near the Russian borders has noticeably increased. In particular, their flights were recorded both in the Black Sea region (Crimea and the Krasnodar Territory) and at the western borders of Russia.
Moscow has repeatedly called on Washington to refuse such flights, but the US administration has consistently responded with a refusal.
The Boeing P-8 Poseidon multipurpose marine aircraft is designed to detect and destroy enemy submarines in patrol areas. It is also used for reconnaissance, participation in anti-ship and rescue operations. It can operate both in coastal areas and in the World Ocean. At the core of its design is the Boeing 737-800. Crew - 9 man, including 7 operators. Combat radius - 3,7 thousand km (distillation range - 8,3 thousand km).
Total produced (as of July 2018 of the year) 96 units. Designed to replace the Lockheed P-3 Orion.