The calculations of the RCM-6 machines of the Russian forces of radiation, chemical and biological protection (RCBZ) started to monitor the situation in the Idlib demilitarized zone in Syria, reports
RIA News
.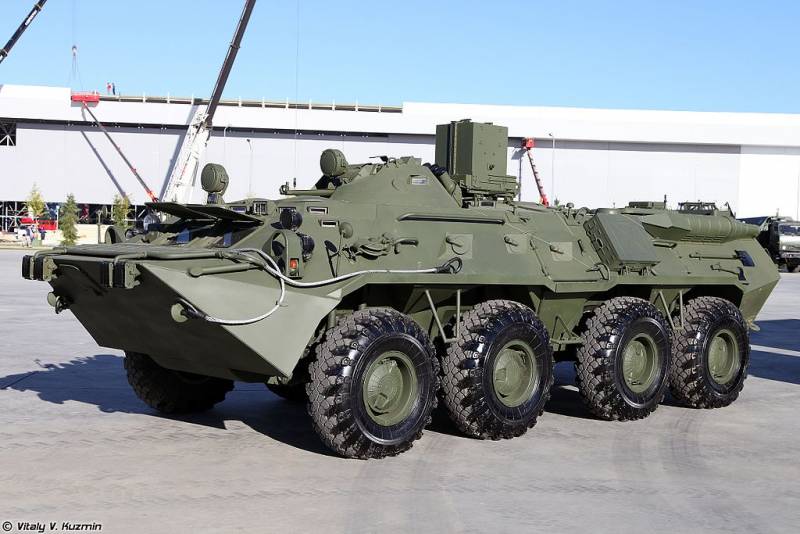 Earlier, the Russian Defense Ministry reported that 6 RCBZ machines were deployed to Russian posts near the demilitarized zone in the province of Idlib, which on a regular basis would conduct an assessment of the radiation, chemical and biological situation.
According to the commander of the calculation of RHM-6, deployed at the military police station in the city of Khalfay, Dmitry Petrov, when detecting toxic substances in the air, the devices give sound and light signals, determine the type and concentration of toxic substances, as well as the azimuth and angle of their location.
Representatives of the military police said that the militants, who were beaten out of Halfha'i a year ago, are based three kilometers from the village. Radicals with a frequency of 2-3 once a week violate the cease-fire. They do it deliberately, involving mobile groups in provocations - either MLRS installations or armed pick-ups. After several shots in the direction of the positions of the Syrian army, the cars drive back at high speed.
"We are not returning fire," - said the representative of the Russian military police.
It is reported that the sensors of the machine РХМ-6 are capable of detecting toxic substances of 26 species in the air at a distance of up to 6 km. With the help of special optical equipment, the PCRDD-2B system can study the situation in an area of ​​about 10 square within a minute. km
According to the Russian-Turkish memorandum signed in September, the demilitarized "Idlib" zone with a depth of 15-20 km was to be created by October 15. However, the Turkish military was asked to give them additional time and postpone the start of joint patrolling of the zone due to the inability to guarantee security on their part.