There are statements in the media that there will be no previously scheduled talks between Russian President Vladimir Putin and Israeli Prime Minister Benjamin Netanyahu. A few days ago, materials appeared in the Israeli press stating that agreements on a meeting of the two leaders had been reached. Moreover, it was reported that talks on the topic of the meeting between Putin and Netanyahu were held by the head of the Russian Security Council, Nikolai Patrushev, and his Israeli counterpart, Meir Ben-Shabat.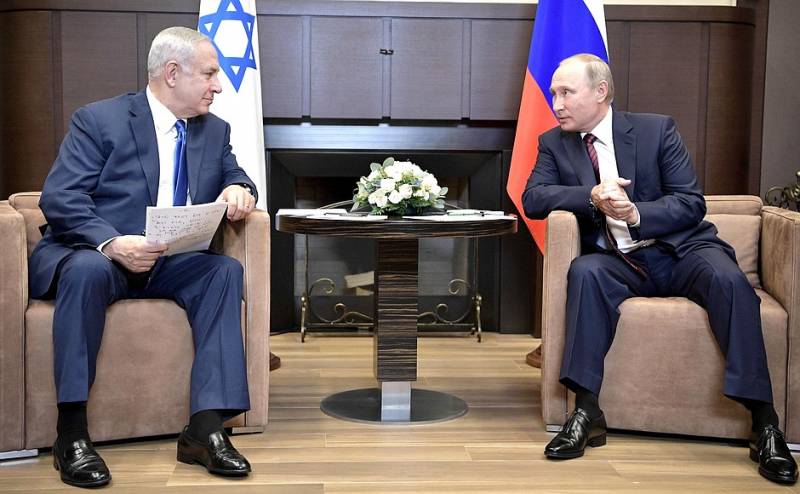 Gili Cohen, a journalist with TC Kan-11, has now announced that the meeting scheduled for November at 11 will not take place in Paris. And with the initiative to cancel this meeting was made, as stated, Moscow.
According to Cohen, Russia canceled the meeting due to the fact that the Israeli military
aviation
again struck at Syria - after the supply of S-300 anti-aircraft missile systems to this country.
In fact, it is unlikely here to look for conspiracy causes. The fact is that the day before French President Emmanuel Macron addressed the presidents of Russia and the United States with a request that Vladimir Putin and Donald Trump would refuse to hold full-scale talks in Paris on November 11. According to Macron, the negotiations may "reduce the significance of the Paris events themselves, dedicated to the 100 anniversary of the end of the First World War." Using the logic of Macron, the talks between Putin and Netanyahu could also "reduce the significance" of the event organized by him (the President of France).
In the Israeli media stated that today (November 7), the Prime Minister will take a final decision on whether he should fly to Paris or not.