At the military exhibition, which opened on Tuesday in the Chinese Zhuhai, much attention was paid to the land forces technique. Among the samples of equipment noticed
Tanks
with two hatches in the case, like the Russian T-14, writes
Rossiyskaya Gazeta
.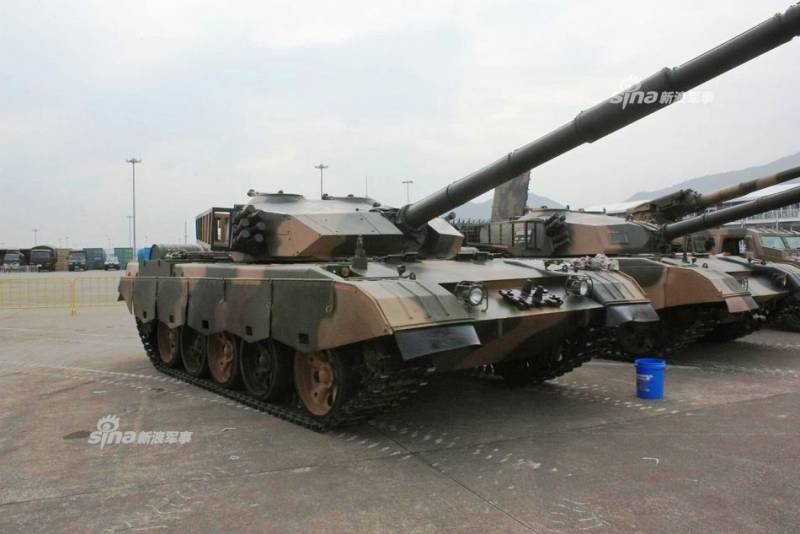 Both new cars and modernized samples are on display. For example, on one of the sites placed various versions of the tank Type 59, available in service in many countries of the world.
A total of about a dozen different-purpose vehicles are presented: from firefighters and engineering to models, the characteristics of which are as close as possible to the performance characteristics of the latest generation of tanks.
You can observe varying degrees of modernization. Everything is designed for the financial capabilities of a potential foreign customer. More advanced versions of the Type 59 received 125-mm gun with a twin 7,62-mm machine gun, dynamic protection, a new fire control system with a thermal imager, as well as a more powerful (800 hp) engine.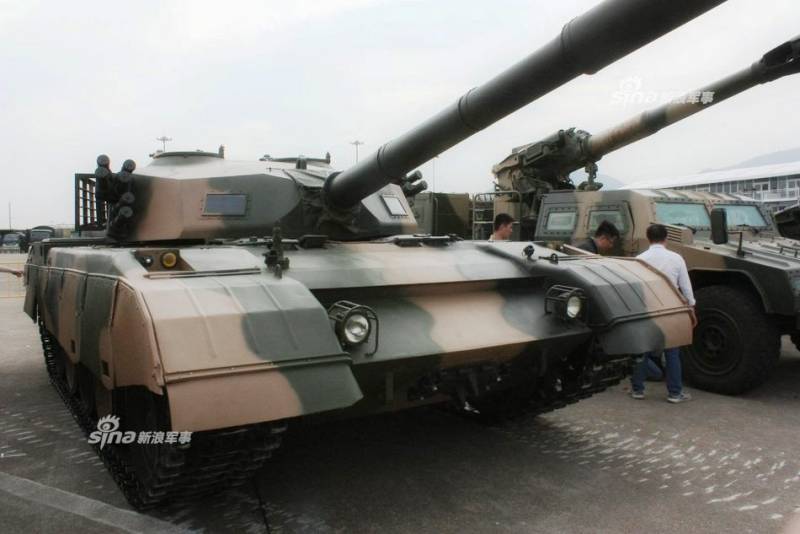 The mass of the tank increased to 40 tons, the crew still consists of 4 people.
Among the upgraded cars, observers noticed patterns that differed from the rest by having two hatches instead of one. This was reminded by the Armata T-14 to many. However, according to the newspaper, it is most likely training tanks, in which, along with the mechanic's place, there is a place for an instructor. This assumption is confirmed by the fact that one of the machines in the tower can be seen viewing windows, and the other on the tower there are no sights and viewing devices, the newspaper writes.
Previously, similar training options have already been seen in the Chinese army. This is a modified tanks Type 96.