The media have confirmed the information that came today from Washington about the fact that Trump will not hold a full-format meeting in Paris with Vladimir Putin. So, in the newspaper
Kommersant
With reference to unnamed European sources, it is stated that the initiative regarding the refusal of the presidents of Russia and the United States from the full-length dialogue in the capital of France comes allegedly from the French President Emmanuel Macron.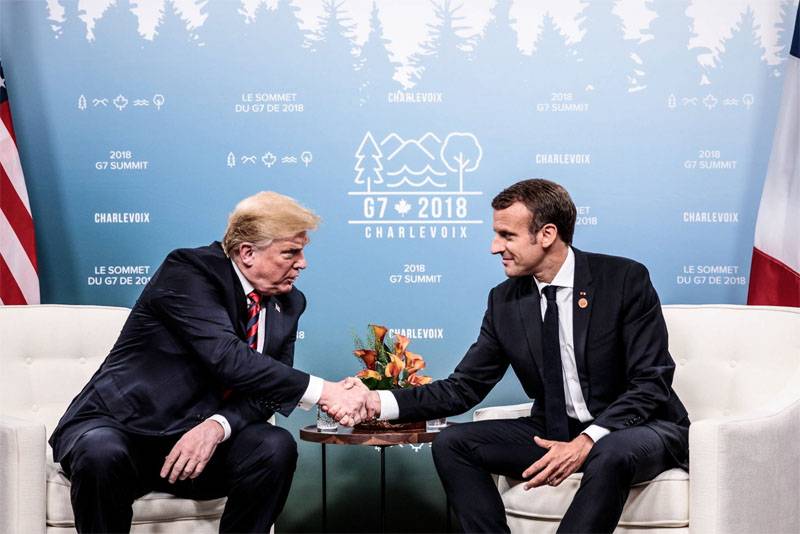 The argument is as follows:
Macron does not want the negotiations between Vladimir Putin and Donald Trump in Paris to overshadow the significance of the event, which will be held on November 11, by its scale and significance.
It is about celebrating the 100 anniversary of the end of the First World War. In Paris on that day, the heads of state will meet in 1914-1918 years participating in the PRC. Putin and Trump among the invitees.
Recall that a few hours ago, Trump said that "probably will not meet with Vladimir Putin in Paris." According to Trump, full-fledged negotiations between them can take place at the next G20 summit, which this time starts in late November in Argentina.
If the statements about the "recommendations" from Macron are true, then Macron is clearly trying to take steps to be the "main" person at an expected Paris meeting during the November 11 events.