In the edition of the "Red Star" there was published a material dedicated to the six-year-old Sergei Shoigu as the Minister of Defense of Russia. One of the main topics that the article pays special attention to is related to the implementation of the program of re-equipment of the Russian army. In particular, it is noted that the Armed Forces were equipped with modern missile weapons.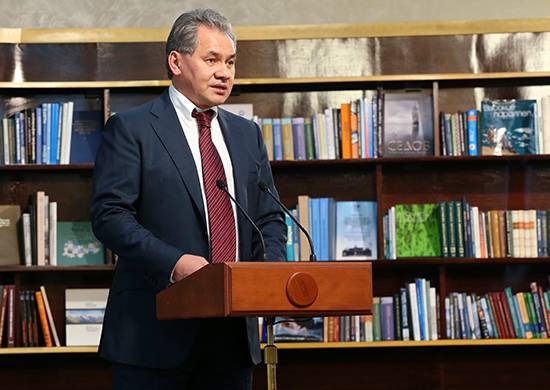 Thus, since 2012, the number of cruise missiles in service with the Armed Forces of the Russian Federation has increased by 30 times. There was a significant increase in the number of carriers - land, sea and air basing. AT
"Red Star"
it is argued that for this indicator growth was more than 12 times. It is added that, first of all, all these indicators were achieved as a result of the development of programs for creating Caliber cruise missiles and Iskander operational tactical complexes. Implementation of programs to create high-precision
weapons
called a breakthrough in equipping the country's armed forces.
The article describes the launch of the Borei strategic-class missile submarines for use by the Russian Navy and the development of new submarines - the Borey-B.
The strengthening of the air component of the strategic nuclear forces was noted. As an example, the work on the modernization of the Tu-95MS and Tu-160М is given. Work on the creation of the latter was restored in Russia.
An important component of the verification of the combat capabilities of the Armed Forces of the Russian Federation has become the counterterrorist operation in the Syrian Arab Republic.
From the article:
Domestic precision weapons of long range proved high efficiency and reliability during the fighting in Syria.
Particularly noted was the development of the Russian orbital satellite constellation, which allows it to solve a whole complex of critical tasks. The article also describes the creation of the National Center for Defense Management of the Russian Federation, the work on increasing the percentage of professional military personnel in the country's army and increasing the prestige of military service in general.