In India, the topic of what will happen with the production facilities and teams of enterprises, which in recent years have been producing Russian Su-30MKI fighters, is being discussed. In particular, the trade unions of Hindustan Aeronautics Ltd. scored the alarm. (HAL), who fear massive cuts due to the end of the program for the production of combat aircraft under the Russian license.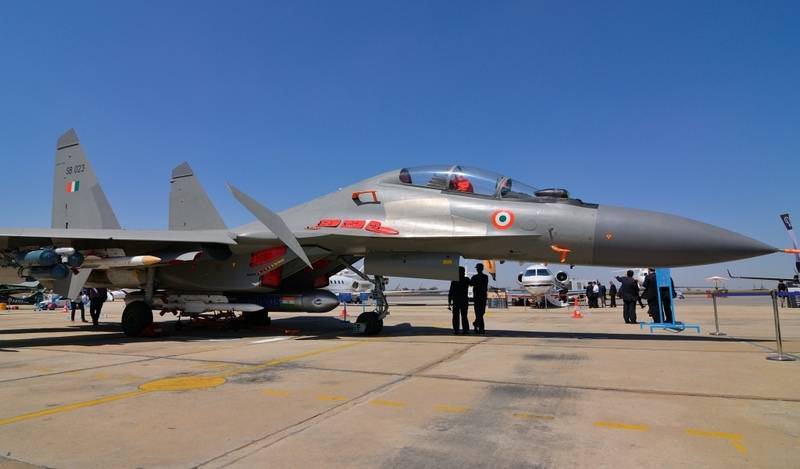 The production line for the Su-30MKI fighter aircraft program in Indian Nashik (Nasik, Maharashtra State in Western India) should stop its work in the 2019 year. But representatives of the company say that trade unions should be calm, since the bulk of workers and engineers will not have to be cut. HAL will continue to implement the contract for the assembly of engines for Russian aircraft, as well as begin the implementation of the other two programs.
We are talking about a program to create 83-x light multipurpose fighter LCA Mark-1A and the implementation of the order for the production of 15-t attack helicopters LCH. Thus, it is noted that the helicopters LCH (Light Combat Helicopter) of the company Hindustan Aeronautics are ordered by the Ministry of Defense of the country in order to use during combat operations in mountainous terrain.
For reference: at the enterprise Hindustan Aeronautics in Nashika currently employs about 7 thousands of people. Nashik itself (Nasik) is one of the largest industrial centers of the country, which houses the factories of many foreign companies, including Thyssen Krupp and Bosch.