Large-scale naval exercises held this year in the Mediterranean Sea
fleet
and Aerospace Forces "Ocean Shield" allowed to develop tactical techniques and methods of action of naval forces and
aviation
, said Russian Defense Minister Sergei Shoigu.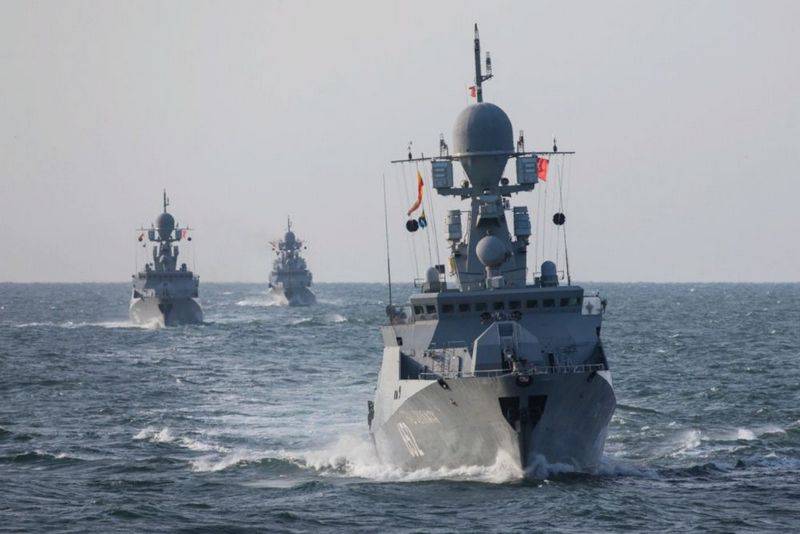 According to the head of the Russian military department, such exercises, in which, along with ships, strategic missile carriers Tu-160 and A-50 radar patrol and guidance aircraft were involved, were conducted at such a distance from Russian borders for the first time. During the exercises, it was possible to work out the newest tactical methods and methods of actions of the ship forces and aviation. Shoigu noted that during the maneuvers the ships of the Northern and Baltic fleets made the transition to a distance of more than 4,5 thousand miles, and the ships of the Caspian Flotilla passed the Volga-Don Canal and the Black Sea straits from the Caspian Sea. Naval aircraft made flights from northern, Baltic and Crimean airfields to Khmeimim base, having covered more than 5 thousand kilometers.
In preparation for the exercises in the Mediterranean, a large inter-fleet grouping of the Navy was created, capable of autonomously solving a wide range of tasks taking into account the changing situation, Shoigu recalled and added that the exercises similar to Ocean Shield will be held annually on an ongoing basis.
Recall that interspecific exercises "Ocean Shield" were held from 1 to September 8 in the Mediterranean. They took part 26 ships, including two submarines, as well as 34 aircraft of the Navy and aerospace forces.