Russia is building up the combat potential of the Strategic Missile Forces, equipping regiments and divisions with modern nuclear complexes, reports Rossiyskaya Gazeta with reference to the statement of Colonel-General Sergei Karakaev, commander of the Strategic Missile Forces.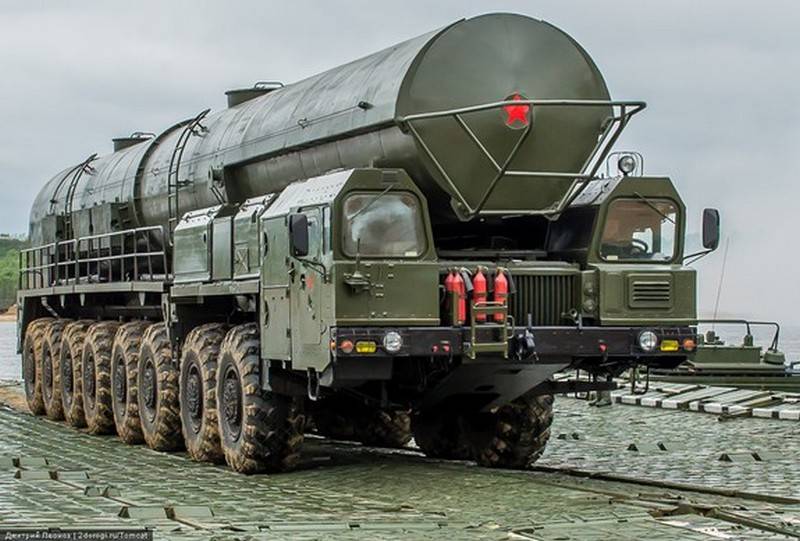 According to the commander of the Strategic Missile Forces, the growth of combat potential mainly comes from the transfer of strategic troops to the Yars complex, which is being replaced by Topol and Topol-M. The complex "Yars" has two options - mobile and stationary. The division into "mine or" mobile "complexes is depending on the location of the parts and their area of ​​responsibility.
Mine installations "Yars" currently stand on duty in the Kozelsk division. Mobile complexes have already taken up duty in the Teikov, Nizhny Tagil and Novosibirsk divisions, in line with the rearmament from Topol to Yarsy in the Yoshkar-Ola and Irkutsk formations. Complete re-equipment of the new complex of all divisions of the Strategic Missile Forces is planned to be completed by the year of 2026.
Yars carries several high-maneuverable and high-speed combat units in a split head with a range of more than 10 thousands of kilometers.
Earlier it was reported that the rearmament of the next regiment of the Yoshkar-Ola missile compound to the latest mobile ground rocket complexes (PGRK) of the fifth generation "Yars" is almost complete. In addition to the new PGRK, the compound received a large number of units providing for the operation, protection and combat use of Yarsov.