After the conclusion of agreements between the Government of the Russian Federation and oil companies, there was a decrease in wholesale prices for motor fuel (gasoline and diesel fuel). It is stated that ultimately the fuel market will remain stable with any fluctuations in oil prices at least until the end of the year. The government said that they are monitoring in the retail direction the sale of gasoline and diesel fuel in order to apply regulatory mechanisms in a timely manner if individual companies decide to raise the price.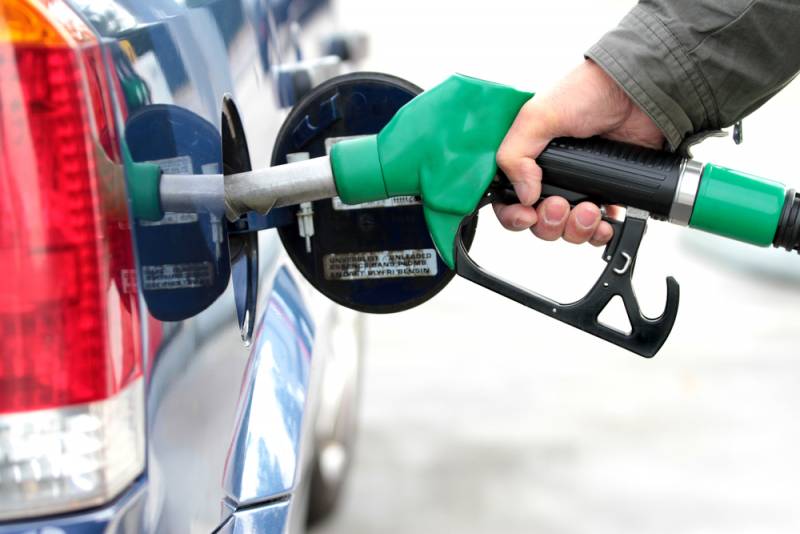 By the way, attempts of individual companies to inflate prices have already been recorded. During the week, the Federal Security Service even had to intervene. In particular, employees of the FSB department in Transbaikalia searched the PJSC Neftemarket. These events are related to the fact that the company, according to law enforcement officers, not only inflated prices for motor fuel, but also evaded paying taxes.
Returning to the deal between the government and the oil industry, it should be noted that the stock price drop on gasoline and diesel fuel took place. To 15: Thursday's 00, the price of AI-92 gasoline fell by 2,5%, reaching 48,2 thousand rubles per ton. Gasoline brand AI-95 decreased in price by 4,5% - to 51 thousand rubles per ton. The price of diesel fell about 3%.
At the same time, such an important detail as the fall in oil prices is somehow overlooked. Over the past few weeks, Brent crude has fallen in price by more than 10%. At the same time, the dollar did not rise, remaining at the level of 65-67 rubles per unit of American currency.
In this regard, the statements that the "cheaper" gasoline is a merit of the Russian government look rather strange. We can talk about merit if we only start from the well-known formula that gasoline in our country rises in price in three cases: when oil becomes more expensive, when oil becomes cheaper, and when the price of oil remains unchanged.