Armenian parliament dissolved. Thus, it can be stated that John Bolton, who visited Yerevan, was not in vain amazed by the "amazing luck" of Nikol Pashinyan.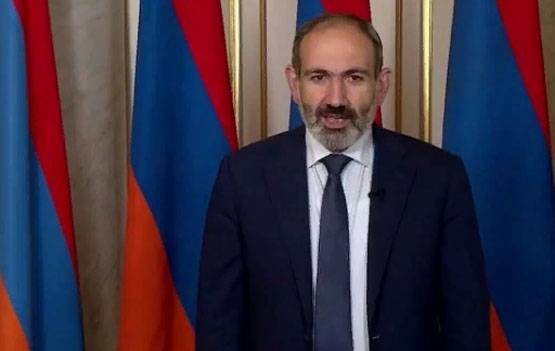 The situation for Armenia is really amazing: a person not only took power into his own hands in the wake of street protests, but in the shortest possible time put all political elites of the republic in a certain position. Having declared his de jure resignation from the post of prime minister and remaining on the same post de facto, Pashinyan made an offer to parliament that he ultimately could not refuse ...
The message from Pashinyan is "democratically" simple: I present myself as a candidate for the post of prime minister - and either you support me, and I again become prime minister, or I dissolve the parliament, and already the new parliament confirms my unallocated candidacy for the premiership.
The parliament, refusing to Pashinyan twice in a row, eventually dissolved. And now Armenia is awaited by extraordinary parliamentary elections, the crown of which Nikol Pashinyan sees himself as a prime minister with a controlled majority in parliament.
Today, Armenia and. The prime minister called it "an island without a sea" in the sense that the borders with some of its neighbors are closed. According to Pashinyan, he is ready to resolve this situation by starting the negotiation process with Turkey. For many Armenians, this is a painful issue in the sense that relations with Turkey run into the issue of the 1915 genocide of the year. Turkey does not recognize him. Against this background, the question arises: will Pashinyan negotiate without a historical context?
From the statements on the Karabakh problem.
According to Pashinyan, many people are deeply mistaken, believing that they can force Armenia to resolve the Karabakh issue without taking into account Armenian interests. The acting Prime Minister stated that Armenia will be consolidated in order to achieve the realization of its national goals. And these goals Pashinyan previously called the establishment of relations with Europe without discord with Russia. Cunning multi-vector or real desire to make Armenia more prosperous economically and politico-military?
Against this background, in Armenia itself, some consider Pashinyan to be a modern and wise politician who is ready to defend the national interests of the country, while others see Pashinyan as an opportunist who is ready to trade in interests, right up to the "surrender" of Karabakh.