Russian ships going on a long voyage accompanied by tugboats are a symbolic evidence of the main problem of the Russian military
fleet
leads
Lenta.ru report
opinion of American expert Brian Clark.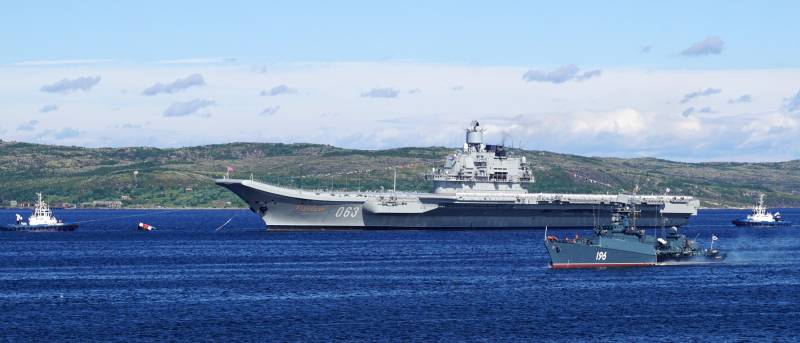 He recalled several accidents that had occurred in recent decades, including the disaster of the Kursk submarine, incidents with Admiral Kuznetsov, and shipyard fires.
According to the expert, this entire series of accidents leads to the only conclusion "- the Russian Navy has a maintenance problem. There are a number of ships that have never sailed without tugs. Among them is the aircraft carrying cruiser Admiral Kuznetsov.
He noted that military equipment without a major overhaul can only serve the first 25 years. According to him, Russia cannot service outdated ships due to the lack of components needed for replacement, access to which is currently difficult, or their production is simply impossible.
Clark added that the situation when warships are accompanied by towing equipment has become standard for Russia, and this should be a lesson for the rest of the world.
In turn, Russian military expert Alexei Leonkov pointed out the problems of the American fleet.
According to him, the situation with the American aircraft carriers, which began to appear less and less in the oceans, is similar to the situation in the Air Force, where the 60% of the fleet requires urgent repairs. The expert believes that the aircraft carrying giants will soon become a thing of the past.
This, in his opinion, will happen for three reasons: firstly, the cost of operation of aging ships, which lose their combat effectiveness from repair to repair, is constantly rising; secondly, the level of combat effectiveness of new ships, compared with the cost of production, increases slightly; Thirdly, there are problems with fighters.
He noted that the situation with aircraft carriers can be viewed as the beginning of a systemic crisis of the US military-industrial complex. If we add here the information that Americans are also lagging behind in the development of EW facilities, new ICBMs and hypersonic
weapons
the signs of the decline of the US defense industry are clearly visible, the expert believes.