The "large-scale" international military exercises Iron Tomahawk-2018 ("Iron Tomahawk 2018") took place at the Adazi training ground in Latvia, which were attended by representatives of NATO extended presence groups in the Baltic States and Poland.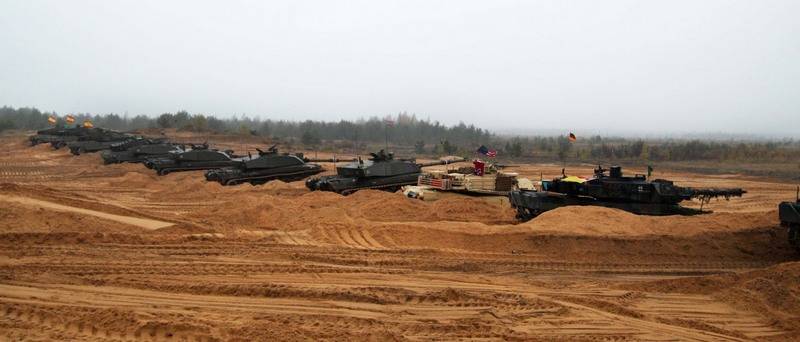 As Ukrainian media report, the exercises were organized by the "NATO Expanded Presence in Latvia Battle Group", and the stated purpose of the exercise is to improve cooperation and compatibility of NATO expanded presence groups and the willingness to support the allies if the need arises.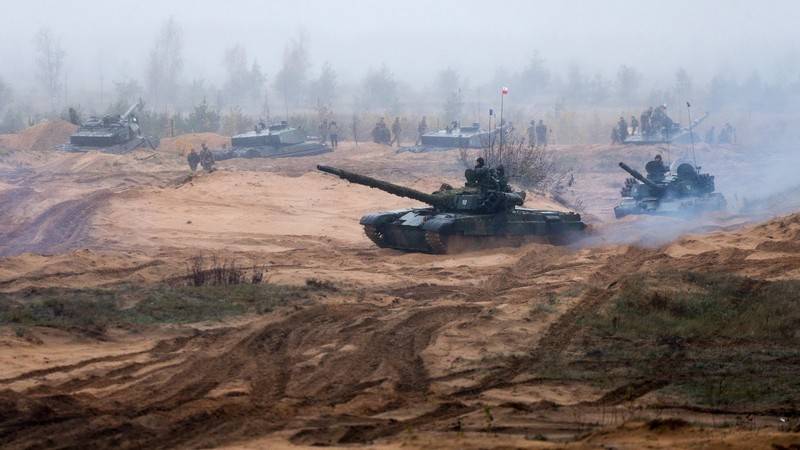 At the same time, Rossiyskaya Gazeta reports that as many as 17 took part in the "large-scale" exercises
tanks
representing all four "battle groups" (Lithuania, Latvia, Estonia and Poland). At the same time, almost all models of tanks armed with NATO were presented: the Spanish Leopard-2E, the German Leopard-2A6, the American M1A1CA, the British Challenger-2, and the Polish PT-91 Tvard. There were no French Leclerc (very often out of order) and Italian C1 Ariete (considered "restricted to travel abroad" due to obsolescence).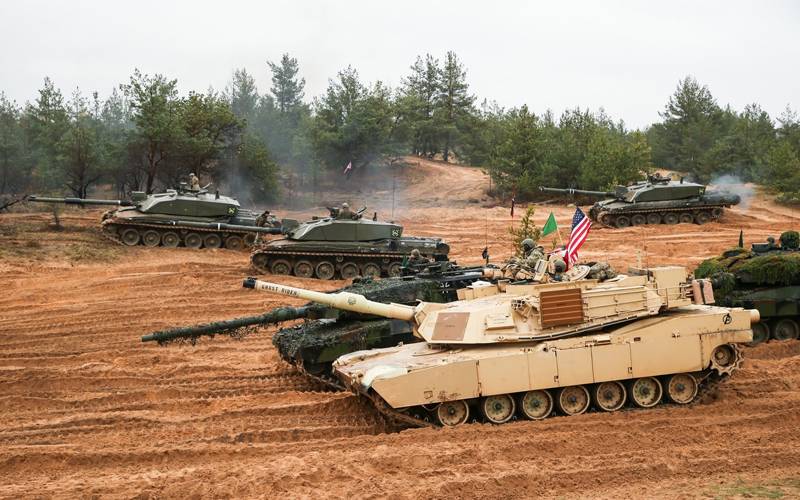 As the authors of the material write, the passing maneuvers least of all resembled military exercises, and more - a show arranged to calm the inhabitants of the Baltic States and Poland: the tanks made some kind of maneuvers, lined up and, turning on the flashing beacons, were firing at targets.
At the same time, the military experts who watched this show were able to learn something interesting for themselves. According to them, of all the models of tanks currently in service with NATO, only the Polish PT-91 "Tvardy" can safely overcome roads and bridges in the former Soviet Baltic republics. The rest of the monsters who have passed the mass of 60 tons, feel good only on such shows.