The Algerian Ministry of National Defense officially confirmed the acquisition of Chinese-made unmanned aerial vehicles. According to published information, the Algerian armed forces acquired two types of Chinese UAVs, the blog bmpd reports.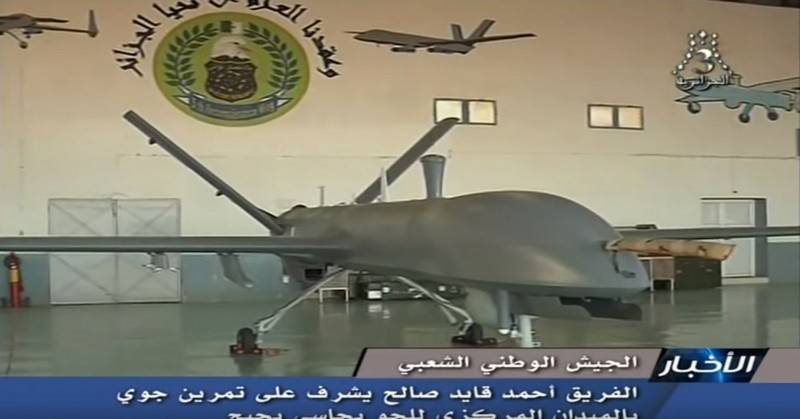 According to the photos and video of the Algerian television, during a visit to the Ayn-User airbase in the 1 military district, the deputy minister of national defense, Chief of the General Staff of the National People's Army, Lieutenant-General Ahmed Gaid Salah was shown Chinese drones CH-4 and CH-3, as well as UAV flights were demonstrated. There were no weapons on the demonstrated drones, but on the CH-4 external points of the suspension are visible. CH-4 has a length of 8,5 and a height of 3,4 meters, respectively, the wingspan of this drone is 18 meters. The power plant is represented by a single piston engine, which allows the drone to fly at cruising speed in 180 km / h, while the autonomy of operating the UAV is up to 30 hours (without additional load).
In addition, according to the Ministry of National Defense of Algeria, in the course of the last drone drone exercises, target designation was carried out for Algerian Mi-28HE "Night Hunter" helicopters of Russian production.
Algeria has become the fourth operator of the Chinese UAV CH-4 in the Arab world after the Iraqi, Jordanian and Saudi Arabian air forces. Another CH-3 model was shipped to Nigeria and Turkmenistan, while Pakistan produced the Chinese version of the CH-3 UAV under the designation Burrak.