Russia officially imposed sanctions on Ukraine. The relevant resolution of 1 November was signed by Russian Prime Minister Dmitry Medvedev, the document was published on
Online
government of the Russian Federation.
According to the signed document, the Russian Federation introduces restrictive measures against 322 Ukrainian citizens and 68 companies, in response to the unfriendly actions of Kiev against Russian citizens and companies. The restrictions imposed by Russia provide for blocking (freezing) non-cash money, securities and property in Russia, as well as a ban on the transfer of funds (withdrawal of capital) outside Russia.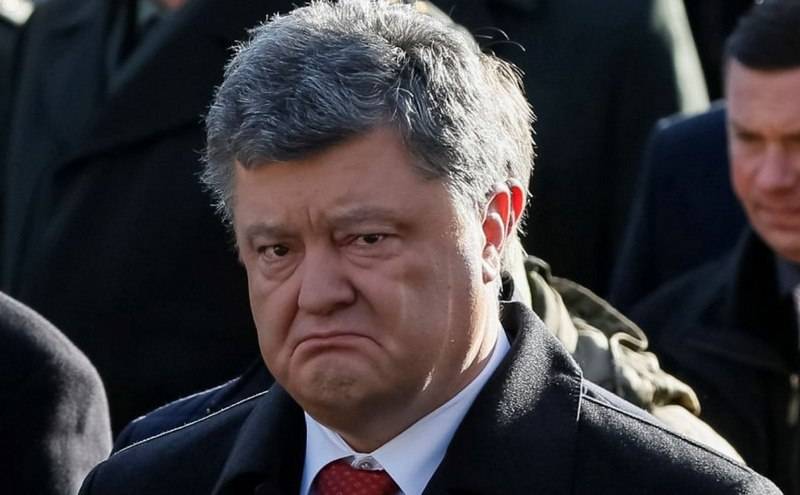 Famous Ukrainian citizens included in the sanctions list of Russia include Alexei Petro Poroshenko's son, Aleksei, NSDC Secretary Oleksandr Turchynov, head of the SBU Vasily Gritsak, First Deputy Speaker of the Verkhovna Rada Irina Gerashchenko, as well as radicals Dmitry Yarosh and Oleg Lyashko. The Russian authorities did not ignore the Russian authorities with the head of the Ministry of Internal Affairs of Ukraine Arsen Avakov, the Speaker of the Verkhovna Rada Andrei Parubiy, the former Prime Minister Arseniy Yatsenyuk and Yulia Tymoshenko. Almost all the "top" of the Ministry of Defense of Ukraine, including Poltorak, Petrenko, Muzhenko, and the commander of the Donbass Sebmenko, worked under restrictive measures.
The head of Naftogaz, Andrei Kobolev, also made the list of sanctions. In addition to the above persons, the sanctions apply to judges of the Constitutional Court of Ukraine, deputies of the Verkhovna Rada, major entrepreneurs, officials, and heads of executive bodies.
October 22 Vladimir Putin signed a decree on special economic measures in connection with the unfriendly and contrary to international law, the actions of Ukraine against the Russians. It is emphasized that the measures will not affect the Ukrainian people as a whole.
Moscow said that restrictive measures against Ukraine can be lifted if Ukraine completely abandons anti-Russian sanctions.