Armen Ashotyan, Chairman of the Standing Committee on Foreign Relations of Armenia, commented on the visit of the American delegation led by John Bolton to Yerevan. According to Ashotyan, it became clear (to whom?) From the rhetoric of the adviser to the American president on issues of national security that the South Caucasus for the United States
not important
.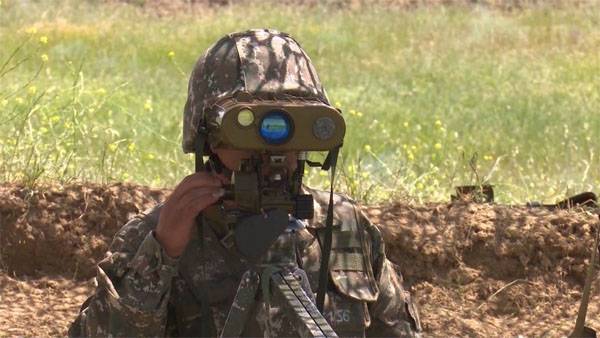 Armenian Armed Forces soldier
Ashotyan:
The South Caucasus region is of little value to the United States. Washington and Moscow consider the region first of all from the point of view of its geographical proximity to Western Asia (Middle East) - to Iran and Syria.
The Armenian parliamentarian said that Russia and the United States are trying to consolidate their political capital in the South Caucasus, increasing their influence to realize their goals in the Middle East.
The statements that the South Caucasus is not of great importance for the United States, made by the Armenian deputy, make, perhaps, a shrug.
Bolton's words that it's time for Armenia to switch to American purchases
weapons
The US frank desire to "draw" the line of influence from the Georgian ports on the Black Sea to the Caspian Sea coast, the presence in Armenia of one of the largest US embassies among all countries of the world — all this indicates that the Caucasus is of strategic importance for Washington.
Transcaucasia Washington is seen as the key from two doors at once - from the Russian (from the south), and to the Iranian (from the north). Moreover, the USA will obviously try to reach the Caspian resources, which they have long had their eye on, and which de jure became inaccessible after the conclusion of agreements in the format of the historic Caspian summit, by increasing their influence in the Transcaucasus.
Statements that the South Caucasus as such is "not interesting for the United States" mostly pour water on the American mill.