President of Belarus Alexander Lukashenko commented on the possibilities of resolving the conflict in the Donbas. The Belarusian leader suggested that the settlement of the conflict, which has been going on in the Donbas for the fifth year, is fundamentally impossible without participation in the US negotiation process. Such a statement Lukashenko made during the opening meeting of the so-called core group of the Munich Security Conference.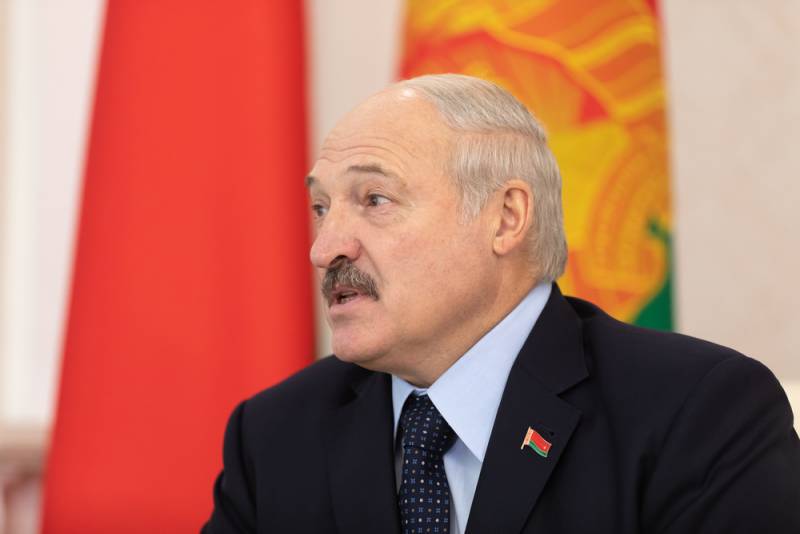 The Belarusian president noted that today the confrontation has become almost the main defining link in international relations, including relations in the Eastern European region.
BelTA
quotes the head of the Belarusian state:
Smoldering conflict, and in fact, the ongoing war in the Donbass - this is a war here in our Europe. In our common home.
Lukashenko noted that the gap between the West and Russia is growing. These are sanctions, mutual mistrust, and information wars.
President of Belarus called the escalation in the region a political and economic order. At the same time, the statement noted that no one is coping with the task of resolving the conflict in Donbass: neither the Normandy Four, nor the OSCE contact group, nor the OSCE SMM acting directly in the region. Lukashenko also called the work in the Volker-Surkov format unsatisfactory.
President of the Republic of Belarus:
More than three and a half years have passed since the adoption of the Minsk Agreements agreed upon by the Norman Four. However, none of their points has been fully implemented. Although this does not mean that the agreements are bad. Their lack of alternatives as the only way of Ukrainian settlement is recognized both in Russia, in Europe and in the USA. There is an injection situation. Deliveries to the region of anti-tank, anti-aircraft and other lethal
weapons
only bring a radical scenario. According to our data, modern weapons are being delivered, which are capable of conducting electronic warfare not only on earth, but also in space. What then remains is to bring nuclear weapons there, and war is assured.
Lukashenko noted that the war is actually going on the threshold of Belarus, which has already accepted more than 160 thousands of refugees.
Alexander Lukashenko:
If we fail to attract the United States at this table, we are unlikely to achieve the goal.
One of the ways to resolve the military crisis in the Donbas Lukashenko called the search for a compromise solution to enter the peacekeeping mission.
Lukashenko:
We can take responsibility for ensuring peace in the eastern regions of Ukraine and control on the Russian-Ukrainian border, as well as accompany the holding of elections in the Donbas, based on the understanding that these regions are an integral part of Ukraine.
At the same time, the Belarusian leader added that there is no need to hurry to reject his proposal. The head of the Republic of Belarus stated that the people in Ukraine were tired of the war, and that this war was definitely not needed by Belarus or Russia.