The United States received from Russia the next four engines RD-180, produced by NPO Energomash, the press service of the company reports.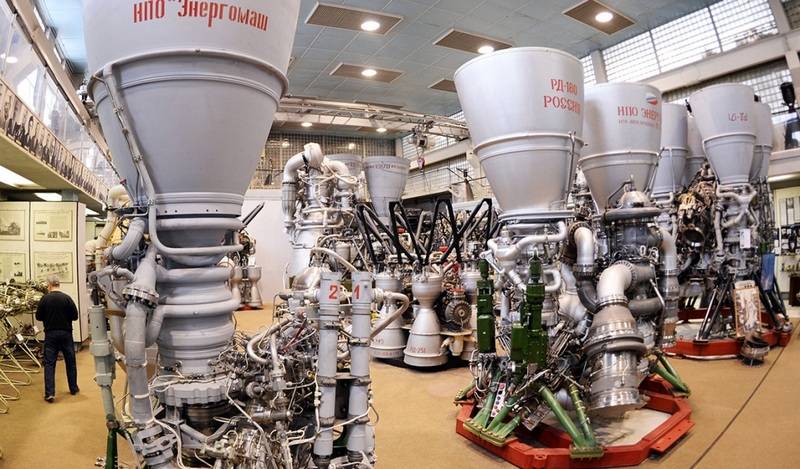 According to Energomash's press release, four RD-180 engines produced at the enterprise were handed over to representatives of Pratt & Whitney, United Launch Alliance. The engine forms were signed by the American side after almost two weeks of checking the engines and their accompanying documents by representatives of NASA and the US Air Force. Engines are being prepared for shipment.
As explained at the Russian enterprise, this is the second batch of RD-180 engines, transferred to the American side this year. The first four RD-180 were transferred to the USA in April. The next delivery will be in November of this year, then the United States will receive three Russian engines.
The new agreement for the supply of engines to the USA in July of this year will be valid until the 2022 of the year and provides for the supply of 20 RD-180. After 2022, NASA plans to switch to BE-4 domestic engines from the American company Blue Origin, owned by the founder of one of the largest online retailers Amazon and the richest person in the world, Jeff Bezos. BE-4 engines will be installed on the Vulcan Centaur's new generation of rockets. The first launch of such a rocket will take place in 2020 year.