The Arab coalition led by Saudi Arabia should cease airstrikes on Yemen, reports
RIA News
Statement by US Secretary of State Mike Pompeo.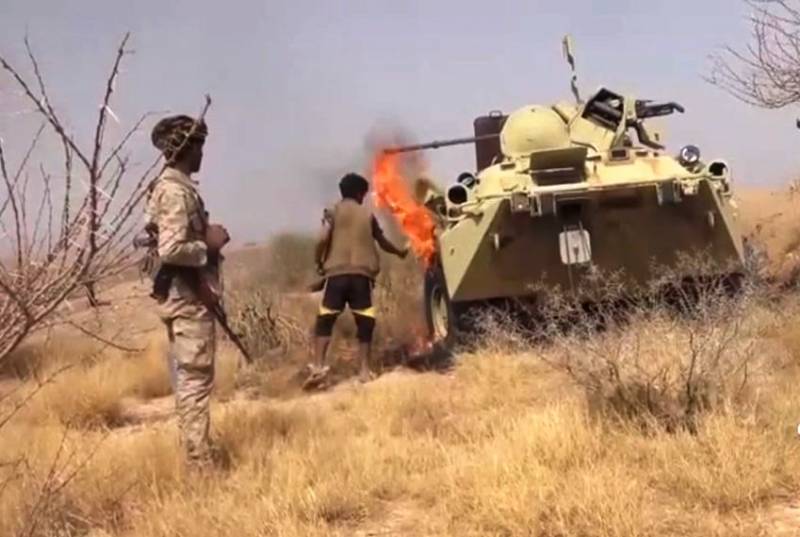 In addition, according to Pompeo, it is necessary to conduct negotiations on the situation in Yemen in a "third" country in order to stop the armed conflict and create a demilitarized zone there. He proposed to hold such negotiations in November of this year.
On the eve of the representative of the coalition Turki al-Maliki reported on the next Allied air attack on objects of the Housits ​​in the Yemeni province of Hodeidah, as a result of which 150 militants were destroyed.
He clarified that the missile-bombing strike was inflicted on the rebel training camp.
For several months, the Arab coalition has been trying to discourage the Huseites from Hodeidah, where a strategically important seaport is located, through which, according to the Saudis, Iran delivers ballistic missiles and other weapons to the militants.
Recall that the armed conflict between the government of President Abd Rabbu Mansur Hadi and Shiite Hussite rebels has continued in Yemen since 2014. On the side of the government, a coalition created by Saudi Arabia intervened in the conflict. The war led to the sharpest crisis in the country. According to the UN, two thirds of the population (about 18 million) of Yemen is on the verge of starvation.
Currently, fierce battles are taking place near the city of Hodeidah. Numerous attempts to recapture the port from the Hussites proved unsuccessful. The Allies sought help from the United States, but were refused.