Ukrainian State Statistics Service has published data on the purchase of nuclear fuel for nuclear power plants of the country. We will remind that earlier the Ukrainian authorities declared that they systematically refuse Russian nuclear fuel and switch to the fuel of the American company Westinghouse.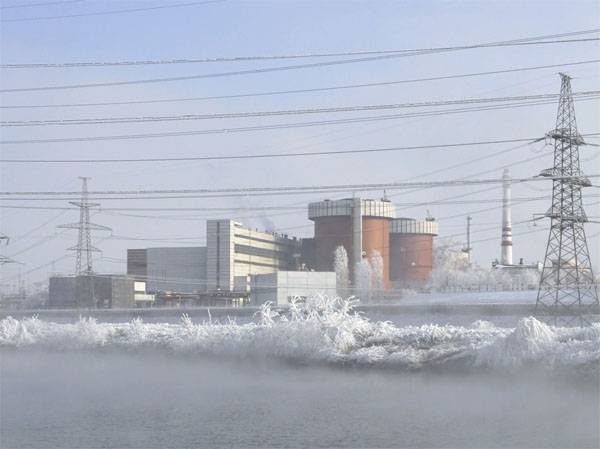 The published statistics show that the Russian Federation continues to be the main exporter of fuel cassettes for Ukrainian NPPs. However, the volume of imports of fuel for nuclear power plants from Russia is still decreased. During the period from January to August of the current year, Ukraine acquired about 183,5 tons of nuclear fuel from Russia for a total amount of almost 209 million dollars. Peremogoy in Kiev called the reduction in the volume of fuel cell purchases for nuclear power plants from Russia by 3,2%.
Fuel is purchased in Sweden. We are talking about the company "Westinghouse", which has already managed to go through bankruptcy proceedings in the United States. Through the Swedish structures, Ukraine acquired about 141 tons of nuclear fuel "Westinghouse" worth up to 99 million dollars.
For reference: for the year 2017 Ukraine bought from Russia nuclear fuel for nuclear power plants for a total amount of 386 million US dollars. The index from 2014 of the year is 558 million dollars.
In other words, Ukraine continues to make the transition to Western nuclear fuel for its power plants (nuclear power plants of Soviet development). Earlier, the Americans promised Kiev a loan, the funds of which should go to the construction of a plant for the production of nuclear fuel "Westinghouse" in the Ukrainian territory. However, instead, the loan was provided for the construction of a nuclear waste repository in the Chernobyl zone. It is planned that in the Kiev region nuclear waste will be transported from nuclear power plants not only in Ukraine itself, but also in Europe. The opening of the repository is scheduled for 2019 year.