At the training ground "Ashuluk" in the Astrakhan region are frequent training of air and missile defense with the use of anti-aircraft missile systems C-400 "Triumph". Last year, it was reported that 12 missiles of this SAM system were immediately launched with a time interval of up to five seconds.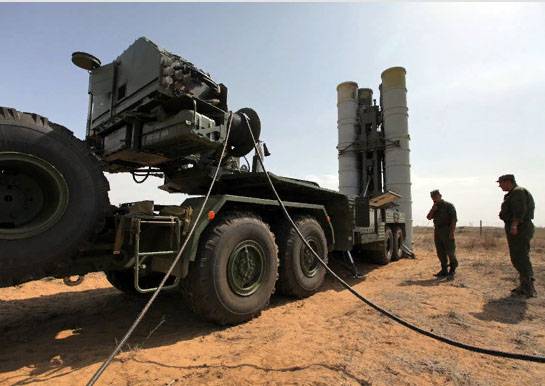 True, at the same time I had to believe a word for the correspondent of the TV channel
"Star"
Alexandra Selezeneva
, which was part of the crew allowed on the landfill. It was from her words that the "simultaneous launch of 12 missiles" was carried out.
Returning to the very start. They carried out their calculations of air defense troops, who arrived from the suburbs. One of the targets imitated a ballistic missile. As a result, the target was hit. In addition, the target that served as a cruise missile was hit.
The head of the interview, who was interviewed, noted that the most difficult stage of such training is work on a low-altitude goal:
She flies around the terrain. It can be detected, but lost.
The C-400 air defense system in February 2017-th was transferred to the Astrakhan region from the Moscow region, it took about a day.
Recall that not so long ago, the Indian leadership signed a contract for the acquisition of the C-400 air defense system from the Russian Federation, which is now trying to find out from the United States what sanctions they prepared in the mode of the so-called CAATSA package.