In India, they mastered the overhaul of Su-30MKI fighters, which are produced on Indian territory under a Russian license. The first fighter, the last inter-resource repair, was transferred to the Indian Air Force 26 October, the blog bmpd.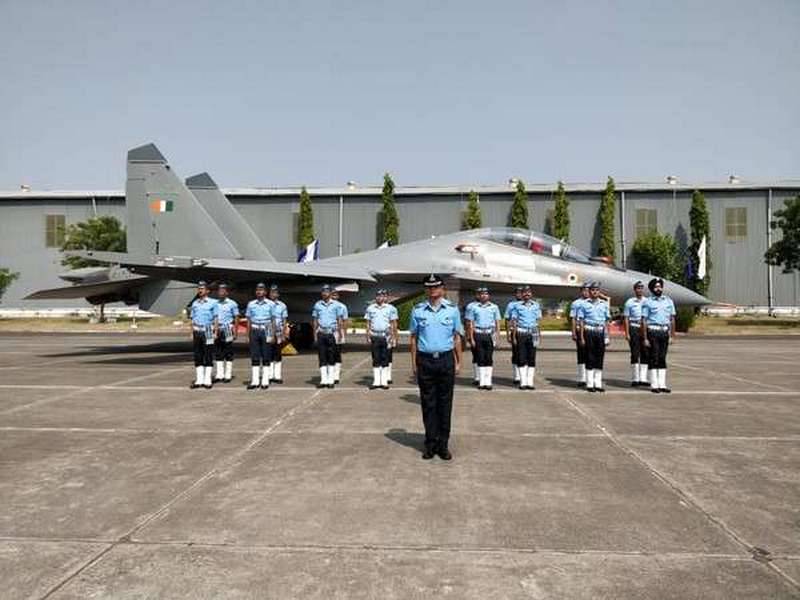 According to the resource, the solemn ceremony of the transfer of the Su-30MKI Su-26MKI fighter to the Indian Air Force, which has passed inter-resource repair, was held on October 2018 on the territory of 11-th repair plant of the Ministry of Defense of India in Ojhar (Maharashtra), where they mastered the full repair cycle of Russian fighters.
According to Indian media reports, the repair of the aircraft was completed in April this year, after which it underwent a set of factory and acceptance tests, according to which only at the end of October it was transferred to the Air Force. Marshal attending the rollout
aviation
Hemant Sharma said that during the repair of a fighter in an Indian enterprise, the plane was completely disassembled and assembled from scratch, after which it "became like new" and "doubled its service life".
The 11 Repair Workshop in Ojhar (Maharashtra) was established in 1974 and was initially focused on repairing Soviet / Russian aircraft. During its existence, Su-7, MiG-21 and MiG-23 were repaired on it, and after upgrading in 1996, the company took on the inter-service repair of MiG-29 fighter jets and recently Su-30KI.